Sneak peek: Toddler growth spurts can influence children's behavior in challenging ways. Find out what to look for and when to expect growth spurts.
I'm 10 years into this motherhood journey and I still occasionally wonder if these boys of mine were really given to the right mother. Yes, I gave birth to them and I know the intricate details of their unique personalities. But they are SO different from me–they are super active, loud, extroverted and very strong-willed (or shall we say "spirited"). On a good day, I feel like I understand a lot about them and child development. I know all the ins and outs of toddler development, temperament, and more. Understanding those things helps, for sure, but some days I still question my parenting abilities.
Do you ever feel that way?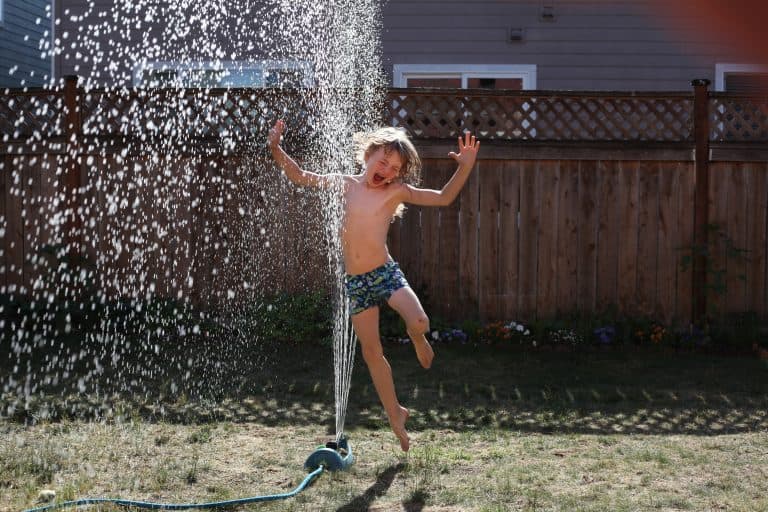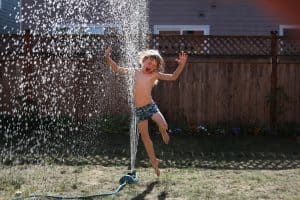 Let me offer one case in point. In our house, it will forever be known as, "that trip to Walmart."
The boys and I had to pick up a few items at Walmart. It was supposed to be a quick in-and-out trip. We were at the self-checkout and I got distracted helping my older son purchase baseball gear. He had just recently gotten his first debit card on which to save his allowance money. He was trying it out and needed help figuring out the machine.
Meanwhile, my younger son (about 4.5 at the time) was cruising around the self-checkout area looking at all the racks full of candy, gum, and other impulse-buying temptations.
I was finishing up helping my older son when I looked down and saw his little brother biting into an unpurchased chocolate egg! I was so shocked. The first thing that ran through my mind was, "what kind of parent am I that my almost-five-year-old doesn't understand that you don't eat unpurchased food (especially candy!) from a store."
Download your Growth Spurt Survival Kit Now!
I mostly kept my cool as I handled the situation and left the store. I reiterated to my young son the rules and guidelines about purchasing items and that he must always ask me before chomping into food. He was upset because he sensed that I was disappointed in him, but we moved on with the afternoon.
A few days later, after experiencing several other instances of uncharacteristic behavior from my younger son, I had an epiphany–toddler growth spurts! Yes, at age 4.5, he's technically not a toddler anymore but it's close enough. Although the toddler growth spurts timeline that's running through my mind doesn't include a category for "acts like a child half his age in Walmart," I know that some level of regression in behavior is not uncommon.
What are Growth Spurts in Toddlers?
Many of us associate the term "growth spurt" with either infancy or the teenage years. Both are times of rapid physical growth. However, toddler growth spurts are also common and perhaps equally tumultuous.
Growth spurts can be both physical and cognitive. Physically, young children grow at an incredibly rapid rate during the first few years of life. If you feel like your child looks taller every morning, you could be right!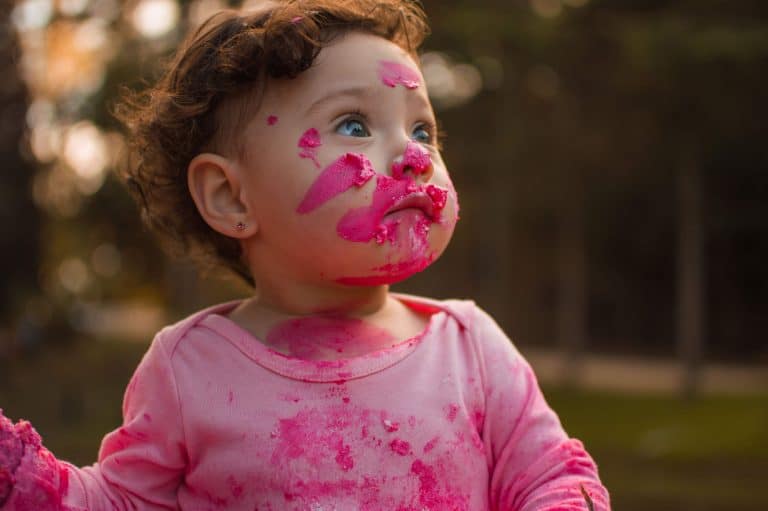 Cognitive growth spurts (or cognitive leaps) are sometimes more difficult to spot. Just as I blamed my parenting skills for my son's regression to toddler-like behavior, we often blame ourselves (or perhaps our kids' personalities) for their sudden uncharacteristic behavior. Many times, however, a sudden change in behavior (e.g., more tantrums, sleep patterns, etc.) is a big signal of a blimp on the toddler growth spurts timeline.
Cognitive growth spurts occur because a toddler's brain makes new neural connections and prunes ones that are not being used. While adults' brains have been mostly "pruned" to mostly include connections that are well-developed, toddlers' brains are relatively chaotic (not surprising, right). Their neural connections for everything from language to emotions to motor skills are still being refined.
Related reading: One Research-Backed Way to Diminish Toddler Tantrums
What are the Signs of a Toddler Growth Spurt?
When discussing toddler growth spurts, there are a number of "old wives' tales" that generally emerge. Perhaps your grandma told you that when your legs hurt at night it meant you were growing. Well, turns out, she was probably right! Other signs of a growth spurt may not be so evident:
Repetitive, almost compulsive practice of a skill–this might be a physical skill like crawling, pouring, stacking or a cognitive skill like repeating numbers, words or rhymes.
Crankiness–kids become unusually grumpy or whiny. This is usually due to the rapid physical or mental growth that is consuming a lot of their energy.
Extreme hunger–speaking of energy, growing takes a lot of fuel. Toddlers experiencing a growth spurt may seem extra hungry.
Regression in behavior–just as my son regressed to more toddler-like impulsive behavior during a growth spurt, this type of behavioral regression is not uncommon. With more attention and energy being placed on the new skill or growth area, sometimes other areas (like impulse control) briefly falter. That being said, if you feel like your child's behavior is regressing significantly and it persists over time, it might be worth discussing with your pediatrician.
Changes in sleep patterns–we often see this in infants but it can occur in toddlers as well. Toddlers experiencing a growth spurt may have trouble falling asleep, wake more often, or sleep longer than normal.
Related reading: Research Meets Real Life: Proven Ways to Manage Toddler Screen Time
Toddler Growth Spurts: Ages and Stages
THIS is the key question parents want to know, right? At what ages do growth spurts in toddlers occur? Can I possibly predict when my toddler will experience a growth spurt so I might be better prepared to handle it?
Although each child's developmental path is unique, we do have some great insight thanks to the work of Dr. Arnold Gesell and his colleagues at the Gesell Institute of Child Development. In the 1950s this group did groundbreaking work studying the developmental patterns of thousands of children over many years. These patterns were reexamined in 2010 with remarkably similar results.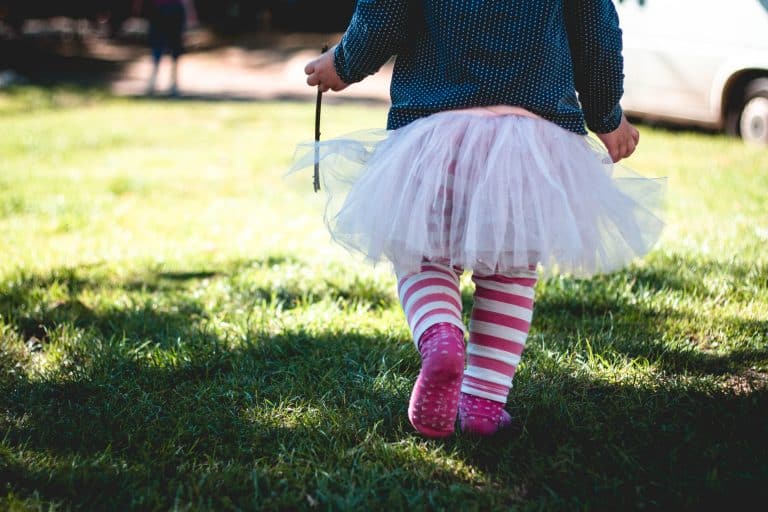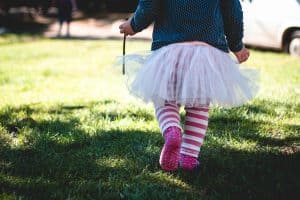 In general, they found that children experience periods of equilibrium and disequilibrium throughout their development. These periods of disequilibrium are what we might today call "growth spurts." It's a period of change, of figuring out, of a child finding oneself and their place in the world once again. This quote from Gesell describes it well,
There are alterations of relative equilibrium and of transitional disequilibrium; there are rhythms of accent in introverted versus extroverted activity, in home versus school, in self versus group interests, in fine motor versus gross motor movements, in the to-and-fro shifts, in the delicate controls of eye movements. Only by identifying the developmental shifts in such counterbalanced traits can we arrive at a more accurate picture of what [children] are really like. Development does not advance in a straight line.
Through these studies, we see a pattern emerging in which (in the early years) every 6 months to a year a period of disequilibrium emerges. Approximate ages are provided for these patterns, but they can vary for each child. The key point is to understand these this "roller coaster" of development is typical and actually beneficial to children's development.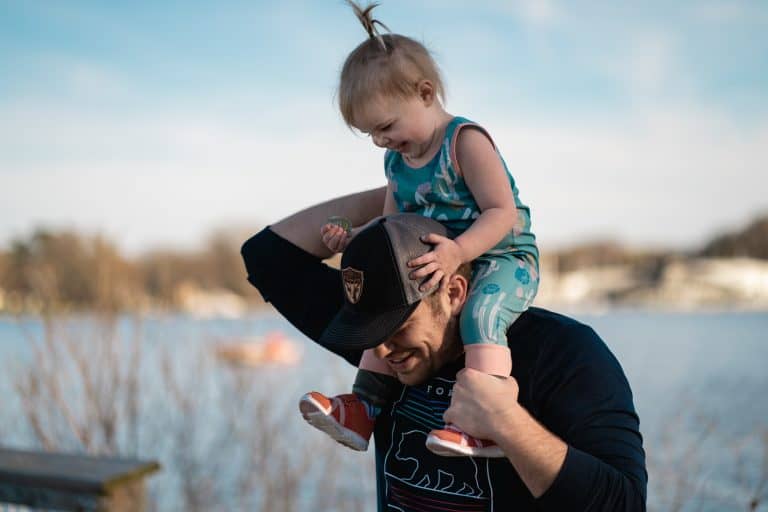 How to Cope with Growth Spurts in Toddlers (or older kids)
One of the most helpful parts of understanding the toddler growth spurts timeline is the peace of mind it can give you that what you and your child are experiencing is (usually) normal. Understanding these growth spurts gives some meaning to your child's behavior. Just like my Walmart experience with my son, being surprised by your child's unexpected (and less-than-acceptable) behavior is what can really undermine your parenting confidence. By learning to expect a little bit of crankiness and chaos from your child, you'll be much better prepared to cope with it.
That being said, there are a few meaningful strategies we can focus on when our children are experiencing a period of disequilibrium:
〉 Connect through play
Like many authors have said before, kids won't often ask you to discuss their feelings, but they will ask you to play with them. Times of growth spurts are times to slow down the routine, try not to rush and take some time to play with your child in whatever way they enjoy. You might be amazed at what insights in their behavior you discover or what new cognitive skills they are developing.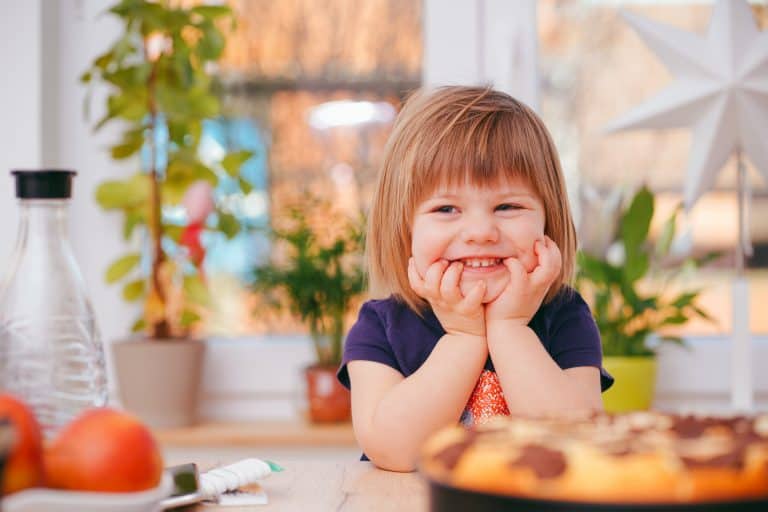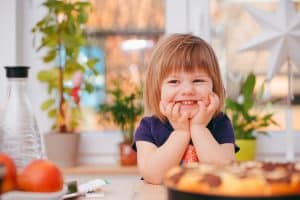 〉 Focus on the basics: food and sleep
It sounds simple but keeping kids well-fed and well-rested can be more challenging than it sounds. Busy routines, school activities, and after-school commitments keep us all active much of the day. During times of disequilibrium, even these normal activities can seem like too much for your child. You might consider bringing extra snacks along in the car or allowing for more rest time during the weekends. If your child seems really exhausted, think about skipping that extra practice or meeting for one week; it might make for a much calmer child.
〉 Be gentle with yourself
When our kids are acting cranky or unpredictable, this is often when we are the hardest on ourselves. I think mothers especially take on the burden of their child's behavior as a reflection of themselves and their parenting skills. During these times of growth spurts, give yourself some grace. Your child is going through a rough time and you will most likely bear the emotional burden of much of it. Consider, however, the gift you give your child as you guide him through these uncertain periods. If you have opportunities for a little more self-care during these times, take full advantage of them. Self-care looks different for everyone but whatever keeps you grounded and focused on your best self, will serve you and your children well.
Related reading: Research Reveals the Real Reason Why You're Losing Your Temper with Your Toddler
Parenting our children through growth spurts is not always the most enjoyable time in our journey, but it can be some of the most meaningful. As your child emerges from a difficult time and you see the remarkable growth that has occurred, you may just smile at the lovely little person that is blossoming in front of you.
Based on these findings, I've put together a useful printable growth spurt chart that summarizes the behaviors that parents might see in their child at each of these stages/ages. It provides insight into growth spurts in toddlers at each age (through age 5).
This download will give you valuable insight into your child's behavior and when to expect the next growth spurt (so you can steady your nerves!).
Need 1-on-1 parenting support? Do you want your parenting questions addressed with kind, supportive guidance? Parenting coaching with me is now available!
A new mobile format allows for flexible scheduling and immediate help. See the details here:
Related Resources:
Perfect for Pinning: