Sneak peek: Babies with a "difficult" temperament can sometimes pose challenges to parents as they strain our energy and patience. However, research shows us that our loving care really matters for their long-term development
I've never had a baby that had what you would call an "easy" temperament. From day one, my boys knew what they liked and made their preferences well known.
For our oldest son, the only way he wouldn't cry for long periods was to be strapped to my chest (or my husband's) while bouncing on an exercise ball (or walking swiftly).
Our younger son preferred the swing but screamed so loudly upon waking from those brief 45-minute naps that I thought something was physically wrong with him.
Did our boys both have a difficult temperament? Well, it's all in how you look at the meaning of temperament.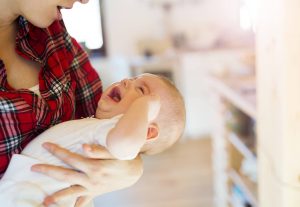 This post contains affiliate links. Purchasing through these links helps support this blog at no added cost to you.
What is the Meaning of a "Difficult" Temperament?
Do you have a baby like this? A baby that doesn't "sleep like a baby" or fall asleep on car rides? From a research perspective, babies like this are thought to be extra-sensitive to their surroundings and require a lot more soothing and support from parents. In the research literature, they have traditionally been labeled as having a "difficult" temperament. While I'm not much for these traditional labels, it is clear that babies have definite temperamental characteristics from a very young age.
Related reading: The Overlooked Aspect of a Child's Personality That Can Have a Powerful Effect on Your Parenting
Maybe you have a baby with a different temperament. Maybe they are so laid back that you can't relate to stories of babies who won't sleep no matter how much rocking or soothing you provide. Maybe they are the one that doesn't scream when you take an off-limit item out of their reach.
These differences are neither right or wrong. They are simply temperamental differences in children. With a child of either temperament, you may wonder how their temperament will affect their developmental trajectory. Luckily, we have more research coming out that addresses this question.
Researchers from Indiana University wanted to look at how babies with different temperaments (e.g., difficult, easy) ended up doing socially and academically by the time they reached first grade and what, if any, role parenting played in this process.
Previously, some people had thought that a baby with a difficult temperament would have more difficulty adjusting to school later in life. These researchers:
Studied 1,364 children from birth to first grade, along with their parents.
The children were given a temperamental classification (e.g., difficult, easy) at 6 months of age.
Mothers' parenting style was observed several times over the course of the study with areas such as warmth and age-appropriate control being examined.
Children's adjustment to first grade was considered in areas such as academic competence and social skills.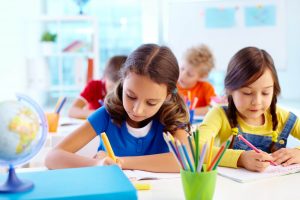 Characteristics of a Difficult Child
The findings were very enlightening: children who were labeled as having a difficult temperament as infants had as good or better grades and social skills in first grade as children not labeled as difficult IF their parents provided warm, responsive parenting. In other words, parenting matters!
Curious about your child's temperament? Take the temperament quiz and find out more!
This is probably not a huge surprise to many people, but it's interesting to see the research to back it up. Not surprisingly, children with difficult temperaments who received less-than-optimal parenting fared worse in first grade than other children.
Related post: More Evidence that "Difficult" Babies are Most Influenced By Parents
Perhaps the most interesting part of the study is the fact that researchers believe that children with difficult temperaments are more sensitive to both positive and negative parenting. That is, they were more likely (than children with non-difficult temperaments) to adjust poorly to first grade if they experienced negative parenting, but they were also more likely to perform well in first grade if they received responsive, positive parenting.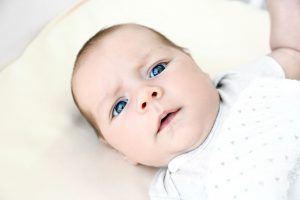 Although this is just one study, it makes a lot of sense. Children with difficult temperaments are thought to be extra sensitive to the external environment and find it harder to regulate themselves. While this can be challenging for parenting at times, it may also mean that these children are also more sensitive to parents' interventions and attempts to help them learn to regulate their emotions.
Want to learn more about children's temperament? Check out this toolkit!
I think this study sends an optimistic message to parents. What you do really matters! As if you didn't know that already. If your child has a difficult temperament, approaching them with sensitivity and warmth can make a huge difference.
Source: Stright, A. D., Gallagher, K. C., & Kelley, K. (2008). Infant temperament moderates relations between maternal parenting in early childhood and children's adjustment in first grade. Child Development, 79, 186-200.
Related Reading: