Sneak peek: In a sea of toddler toys, which ones best promote children's development and learning? Research helps provide us with some insight.
If you've walked through the toy aisles of a typical big box store or toy store lately, you know how overwhelming it can be. The bright colors, brand names, and loud sounds (and not just from the squealing children) of toddler toys assault your senses on every side. If I'm overwhelmed as an adult, you can imagine how a toddler must feel. Not surprisingly, this sense of overwhelm often translates into their behaviors as well. Toddlers suddenly "need" every toy, right now.
As parents, we know that toys are important to our children's playtime. What we might not have considered so closely is how much toys can influence their development and beliefs about the world. This becomes clear when we consider some of the favorite toys of our own childhood. What story did they tell you about the world? About yourself and your place in the world? What skills did they help you develop?
Not surprisingly, these are questions that researchers are interested in too. More and more scholars are turning their attention to the role that toys play in children's development. The findings are fascinating.
Related reading: Toddler Development: A Research-Based Guide for Parents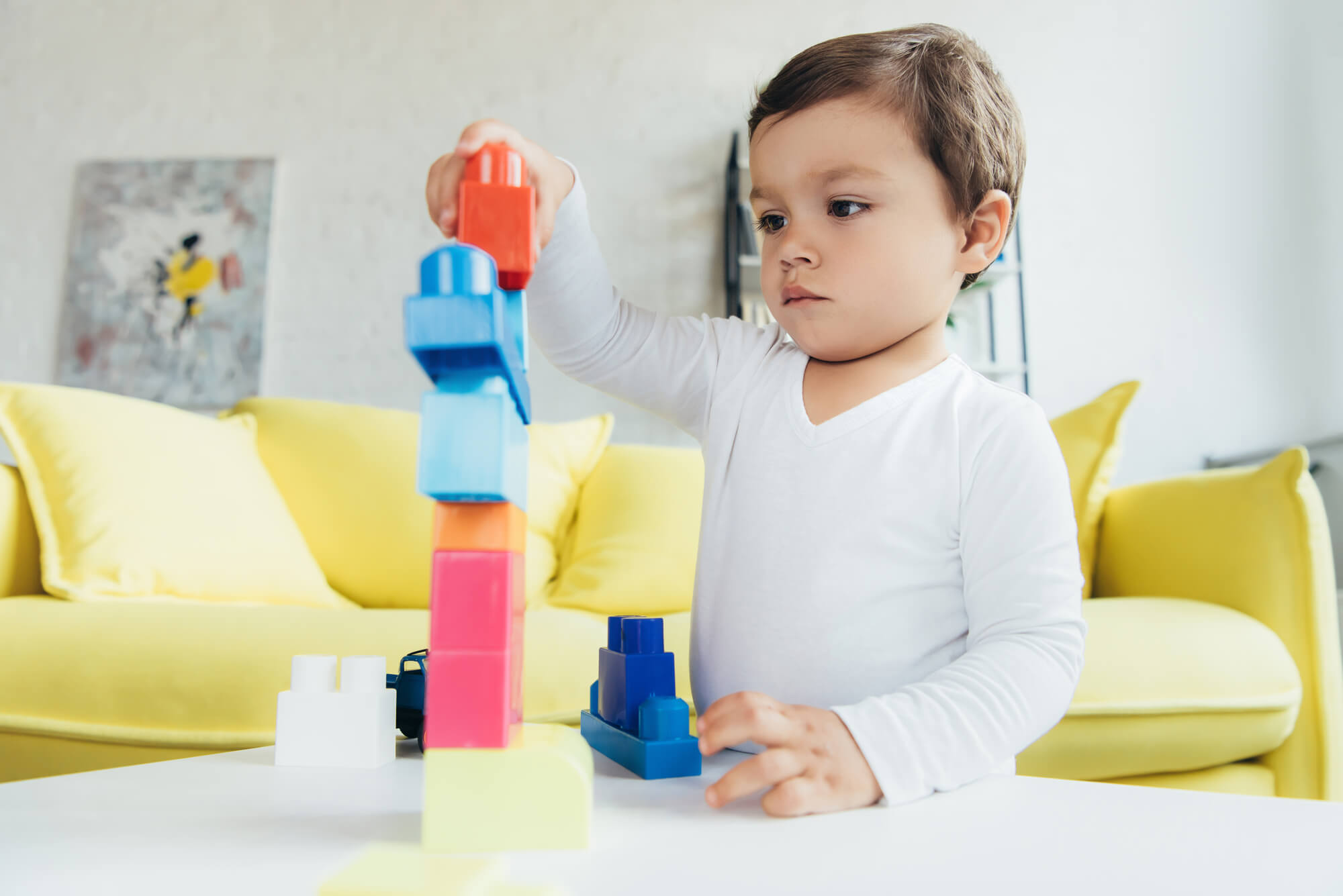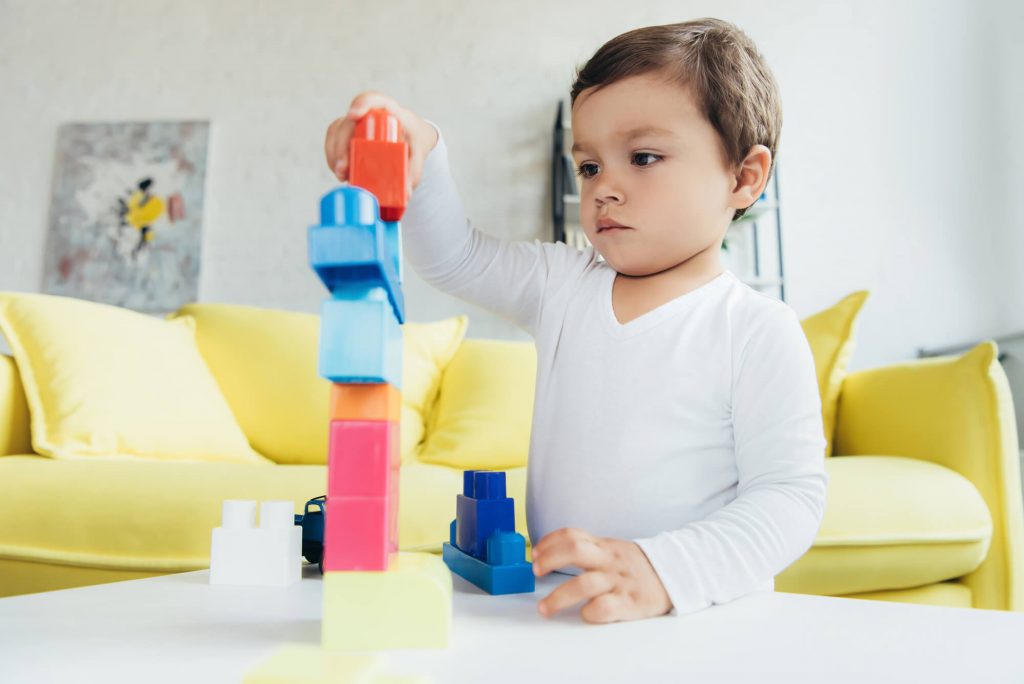 Which toddler toys are best for children's development (according to research)
Researchers, of course, cannot spend their time recommending certain brands of toys or specific models. Instead, they focus on the elements of toys that seem to promote ideal development in children. From the research, it seems clear that, in contrast to what advertisers may tell us, basic toys still reign supreme. Although the toy shelves are filled with fancy electronic toys that do everything under the sun, the research is clear that simple toys promote children's development best. One researcher who has studied toys extensively said this,
Another defining feature that sets toys apart from the rest is their open-ended nature. That is toys that can be used in multiple ways, not just one. For example, blocks can be used to build a tower, turned into an imaginary car, or even used as little people, prompted by a child's imagination. Fabric scarves or blankets can be used in dress-up play, used to make a fort, or even as a tablecloth in a pretend play restaurant. Open-ended toys may seem "boring" to us, but for kids with vivid imaginations, they open the door to a world of possibilities.
Related reading: How to Parent Toddlers with Respect and Empathy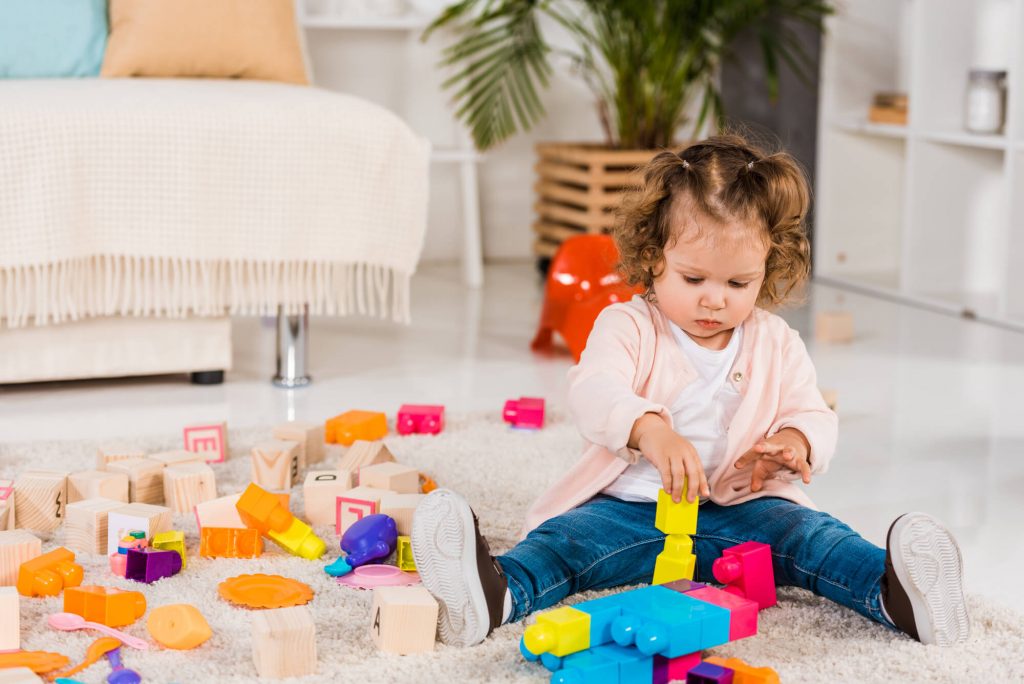 Mistakes to avoid when choosing toys
Even knowing all this research about toys and their importance, sometimes we are still swayed by the convincing pull of advertising to buy toys that may not have the best long-term benefit for our kids. I've been there and done that! This is not about trying to be the "toy police" but if we want to be mindful about how we use our resources, there are a few things to keep in mind when choosing toys for toddlers:
Avoid choosing toys solely based on fads. Yes, we've all been there! We feel the pressure to buy our child the "hot" toy of the season and then it gets tossed aside like old shoes in just a few weeks (or days!). Allow yourself (and your child) a "cooling off period" between seeing the fabulous new fad toy and actually purchasing it. This will give you time to investigate it fully and read reviews. This will give your child time to let the "coolness" factor simmer down a bit and guess what? Your child might even forget about that toy.
Try to avoid toys with too many electronic features. I know all the bells and whistles look cool, but for toddlers, too many sounds and buttons can be overwhelming. Plus, once children figure out what all the buttons do, they often become bored with the toys. Read my in-depth article examining the research on electronic versus traditional toys and you'll see why electronic toys can be problematic for young children.
Don't get caught up in gender stereotypes. Toy makers have made a lot of improvements in making toys less gendered now compared to when I was a child. However, many toys are still primarily targeted at boys or girls, not both. From the research, we see why this might be problematic. Studies find that many of the toys typically marketed to boys (e.g., trucks, construction toys, blocks) promote problem-solving and spatial skills in very important ways. This, of course, means that if girls rarely play with these toys, these particular skills may not be developed as fully. Similarly, you can imagine that toys typically marketed to girls (e.g., dolls, toy kitchens, etc.) support more emotional and caregiving skills that boys might miss out on if they only play with toys targeted at boys. Look for gender-neutral toys or encourage kids of both sexes to play with any toy they enjoy.
Be mindful to toy overwhelm. In recent years, more and more studies have found that having too many toys can actually be problematic for children. When presented with too many toys, young children can become distracted and overwhelmed. They tend to hop from toy to toy but not really engaged well with any of them. In contrast, when presented with fewer toys, they tend to engage more fully with them and play longer.
Toys for toddlers that they will love for years
With all these ideas in mind, let's look at a selection of toys that fall in line with the research on the best types of toddler toys. Of course, this list is not comprehensive but it offers a few examples of basic, open-ended toys that toddlers will likely use and enjoy for years to come.
Rainbow Stacker Building Blocks
Stack and Roll Cups (my boys LOVED this as toddlers…we kept them for years)
Avoid the mistakes I made when my kids were toddlers: too many toys and too many trinkets that get tossed aside in days. Create a toy collection for your toddlers filled with basic toys that will stand the test of time and foster learning and development.