Last Updated on
{At the beginning of each new year, many of us start with parenting goals to keep us on track. These research-backed parenting goals will help you focus on what's most important with your kids this year}
As we approach the end of the year, many of us are reflecting on many aspects of our lives, including parenting. Parenting is rarely a smooth path and I'm sure this year was no different for most of us. We all had highlights with our kids. For me, it was some amazing summer travels and great memories being made with our boys. There are always struggles each year as well. This year, my older son struggled with friend issues at school (which is thankfully much better now), while my little guy went through a big growth spurt that resulted in some unexpected behavior (i.e, strong-willed challenges!).
Each of the last few years, I've compiled a research roundup to highlight some of the most important parenting research to help inform our decisions and parenting journey in the year ahead. This year I'm focusing on how we can use this research to set meaningful parenting goals for the new year.
Related reading: 5 Parenting Lessons Research Taught Us in 2017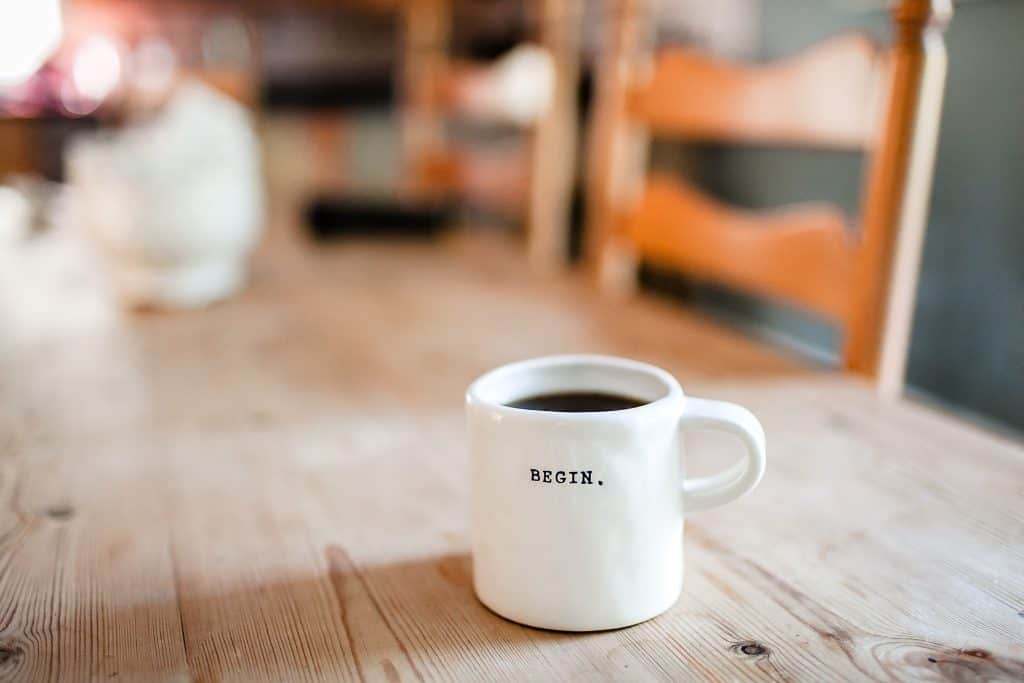 Parenting Goals Supported by Research
Simple is better.
This year we saw more than ever than simplicity in parenting is often better. One study that received a lot of media attention was the one showing that toddlers actually do play longer and more creatively with fewer toys around. The reason for this seems to be that with many distracting toys around to divert their attention, toddlers have a harder time getting past the initial "bang and prod" phase of exploring a new toy. Unless they get past this stage and onto more sophisticated playing, their engagement wanes. Fascinating!
On a related note, researchers have also seen that electronic toys tend to be related to less vocalization between parents and young children, compared to traditional toys. When an electronic toy is present, many parents feel as though the toy is doing all the entertaining so they don't need to converse with their child as much. Of course, we know that with young children, every word matters in terms of their exposure to language so less chatting with parents could have a significant impact.
Similarly, this very thoughtful article focused our attention on the stress caused by the frequent transitions kids are often forced to make in a typical day in organized school or daycare. This constant shuffling from one activity to another is often difficult for young children, especially those with sensory challenges.
Related reading: Parent Resources to Help You Thrive
In sum, all these findings point to the fact that in parenting, less is more. In an atmosphere of fewer toys, simpler toys, and fewer activities, young children thrive, learn more about their world, and ultimately learn how to self-regulate better. As we begin 2020, let's all keep one simple goal in mind: when in doubt, schedule less, play more!
Toddler/Preschooler Play Activities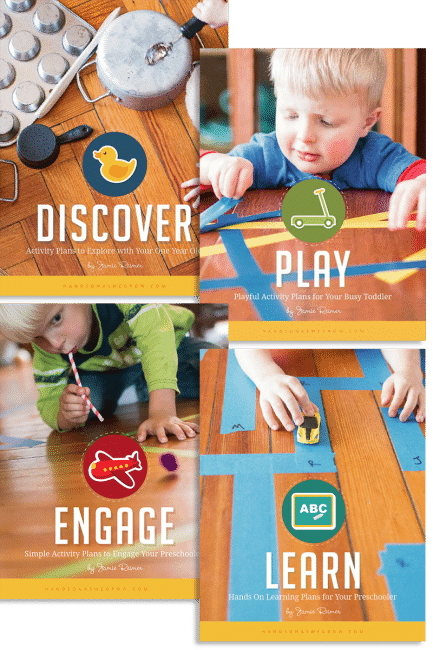 Risk a little, gain a lot.
In 2019 I think it's fair to say that we saw some of the best evidence yet on the folly of helicopter parenting. First, we saw the ill-fated college admissions scandal involving several celebrities. This was, of course, the ultimate example of helicopter parenting in its most extreme form.
Next, we saw several well-done pieces on the benefits of risky play. In fact, one researcher actually pooled 21 studies and found that none of them showed associations between risky play and injury. A certain degree of risk (not crazy dangerous), helps kids determine the limits of their own bodies and actually makes them safer. Plus it builds all those intangible skills that we want our kids to learn–persistence, grit and confidence.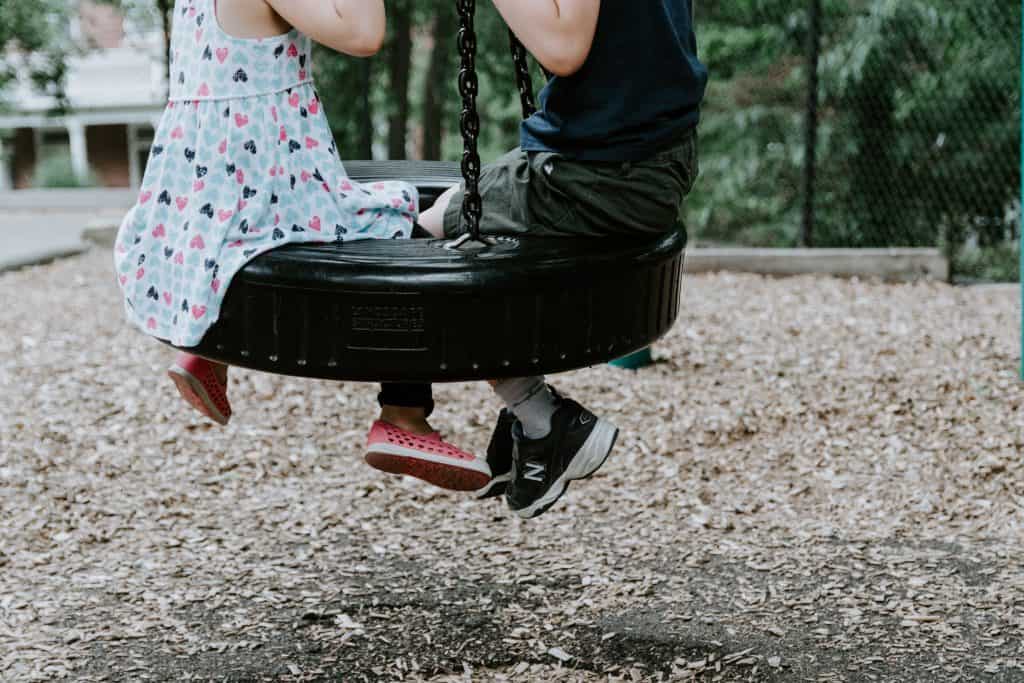 Furthermore, all those times your kids climb up the slide or spin on the swing, they are building the brain skills needed to do important tasks like sitting still and focusing. It turns out these full-body exercises in which kids change their position drastically really help their vestibular system understand where their body is in space. With this in mind, we can confidently mute the "be careful" that we all have the tip on our tongues.
Need help making intentional parenting choices that are "against the grain?" Join our Parenting Against the Grain Facebook Group!
You know the old-fashioned roughhousing that kids love? That wrestling, rolling, tumbling with parents or siblings that takes over your living room? As annoying as you may find it, it actually does a brain good. This unpredictable physical play helps kids learn about social cues, builds resilience and teaches them about limits (their own and others).
With all this in mind, let this quote represent one of our parenting goals this year:
"To dare is to lose one's footing momentarily. To not dare is to lose oneself." — Soren Kierkegaard

Kids really do want to be helpful.
This year brought us some really fascinating research on the origins of helpfulness in kids. Contrary to the popular belief that kids are self-centered, research showed us that kids are inclined to help in practical tasks at a very young age. Research on toddlers as young as 16 months old indicated their strong desire to help a parent or sibling. Not surprisingly, this inclination towards helpfulness was supported when the toddlers saw helpfulness modeled by adults. In one study, for example, toddlers who witnessed an adult helping another adult with stacking cups were much more likely to help in a similar way. However, this prosocial behavior wasn't simply imitation. Many times the toddlers were more helpful to those whom they identified as needing more help.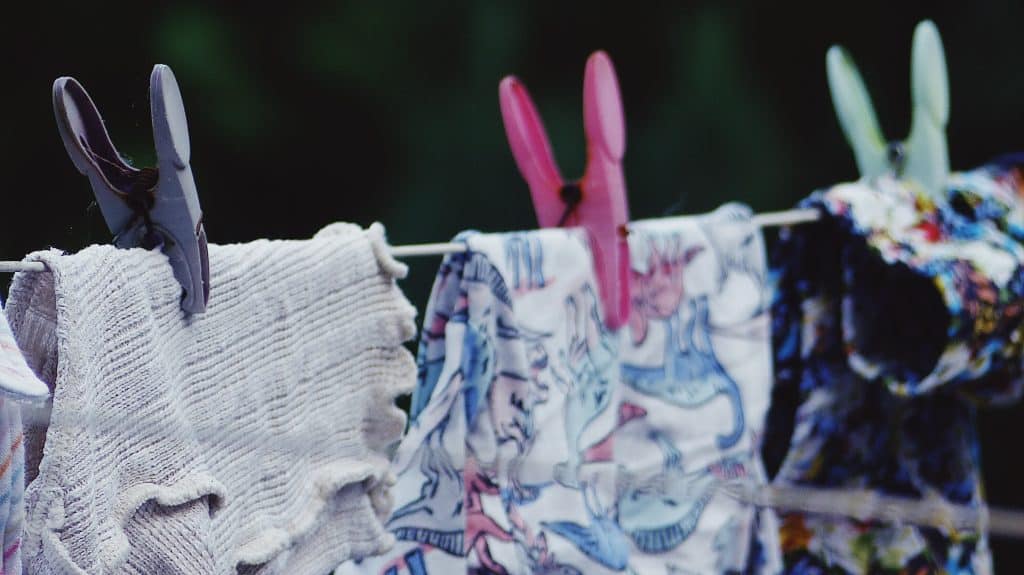 This research is further supported by studies that examine youngsters play. Studies this year showed that young children actually prefer playing at tasks that are helpful or practical as opposed to fantasy play. In other words, most young kids would rather practice helping mom sort silverware than play a round of make-believe Paw Patrol. This makes sense when you consider it from a developmental perspective. For centuries, young children have been taught homemaking and survival tasks from a young age. Children in traditional, less industrialized societies often wield knives and mend fires from the time they are preschoolers. At some innate level, young children recognize the need to learn the tasks that make up daily life for adults.
For more info on social-emotional development, see my full list of resources: Social-Emotional Development in Kids
Given this research, we can use this inclination in our kids to help foster helpfulness and practical duties from a young age. We often do not think of including chores into our kids' regular routine until they are older, but this research should give us hope that by encouraging practical family service from a young age, our kids may be more likely to stick with chores over the long-term. Additionally, we've seen research this year that further supports the idea of chores for kids. One longitudinal study that followed children for 25 years, showed the best predictor of success in adulthood was the assigning of chores at age 3-4. Success in this study was measured by indicators such as education completion, quality relationships, not using drugs, and the presence of a career path.
All this research points to one clear parenting goal: foster helpfulness through family service (i.e., chores) on a regular basis. It makes our lives easier and fosters life-enhancing skills for kids. Win-win!
The science of screen time should be on our radar.
Concerns over screen time are not new, of course, but some of the research that emerged this year was ground-breaking. A new large-scale study is following 11,000 children for a decade to examine a variety of outcomes, but one key component is looking at screen time and it's possible effects. Only preliminary findings are available so far, but what have been released is a bit concerning.
The one finding that has researchers and parents concerned is one showing that kids (ages 10-11) who spend more than 7 hours daily on screens show premature thinning of the cortex (when their brains are scanned). In other words, this thinning process is supposed to happen much later in development, but in these kids, it's happening in childhood. Now, researchers don't know exactly what the effects of these brain changes will be but the fact that a developmental brain change is happening sooner than normal is cause for concern.
Relay: the smart alternative to cell phones for kids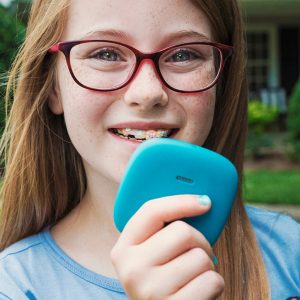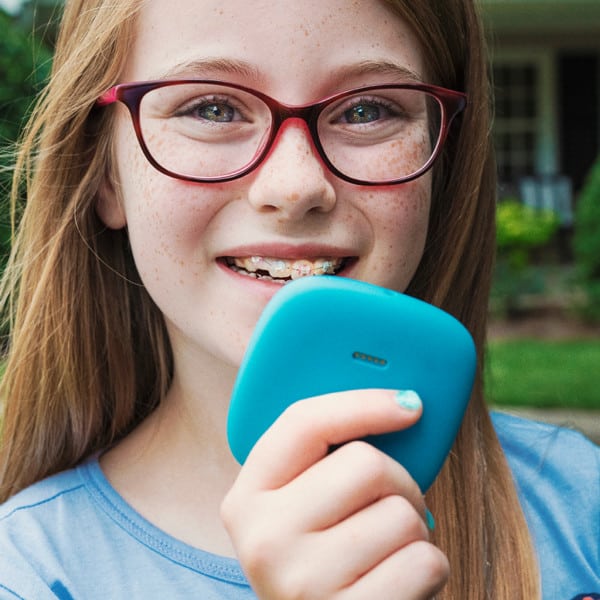 Another finding has clearer results–kids who spent more than 2 hours per day on screens had lower scores on thinking and language tests. Again, these results are not causal…yet. We don't know if the screen time is causing the differences in test scores, but the results are enough to give most parents pause about screen usage.
As researchers have pointed out, there is much we do not know about screen time and more work is needed. Additionally, much of the research doesn't distinguish between different types of screen time. Presumably, spending time watching YouTube videos, is much different for the brain than working on a coding game, for example. The research has yet to tease apart these potential differences.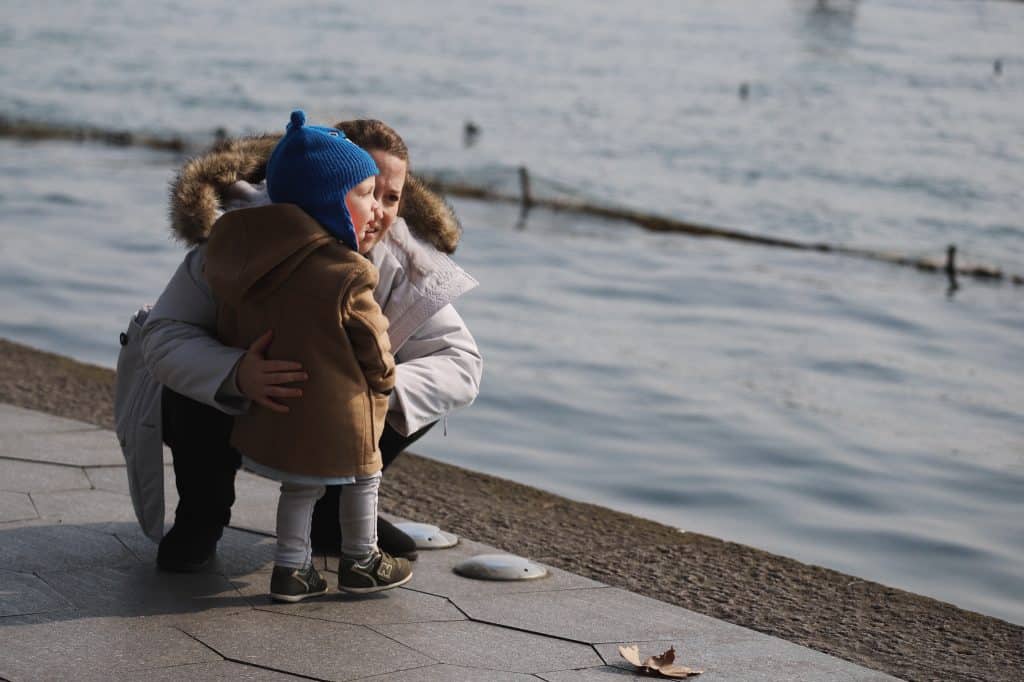 One thing we do know, however, is that young children learn especially well from hands-on play and human interaction. No matter how advanced an app is, young children cannot learn as well from it as compared to real-life experiences. Research coming out this year supports this idea as well. One amazing study in the journal Pediatrics showed that the more parents chatted with toddlers (what they call "conversational turns"), the higher their language and cognitive skills were 10 years later. The fact that the simple act of talking to a toddler predicted skills a decade later is remarkable in the world of child development research! It is rare to find any one factor that can predict any outcome over 10 years. This again reiterates the fact that more than any device, young children need meaningful interaction with caregivers to thrive and develop well.

Related reading: What You Need to Know about Screen Time and Play for Toddlers
Based on all this work, I think it's clear to say that one of our parenting goals for the year ahead should be simply this: prioritize in-person interaction over screen interaction. As with most aspects of parenting, it's not a clear "either-or" distinction. Kids can learn from technology but in-person interactions and hands-on play should still be a higher priority.
Happy 2020! In the comments, share your parenting goals with me! I'd love to hear your thoughts.
Let's focus ourselves on intentional parenting this year! I've made a printable to help you do just that. Download this FREE Parenting Goals Worksheet to list your own parenting goals in several areas (or add your own). Perfect to hang on your fridge as a reminder throughout the year! (sneak peek below):
Pin and share this post with other thoughtful parents: