Sneak peek: We hear so much about what "good parenting" means. These tidbits usually focus on what we should be doing more of (more structure, more guidance, more rules). But what if some aspect of good parenting entails doing less?
If you've been reading this blog for a while, you know that I'm a big fan of podcasts. They are a great way to spark new ideas. (Well, at least most of the ones I listen to; not the true crime ones 😉). 
The other day I was listening to one of my favorite podcasts, Hidden Brain. The guest was talking about the idea of fuel and friction. I almost turned it off because I thought it had nothing to do with topics I'm interested in like good parenting, psychology or human behavior.
Turns out, I was glad I kept listening. On the surface, the idea seemed to mostly relate to marketing — how some companies try to appeal to you to get you to buy something by making the product look very appealing. They add all these emotional reasons why you should buy it, and so on and so forth.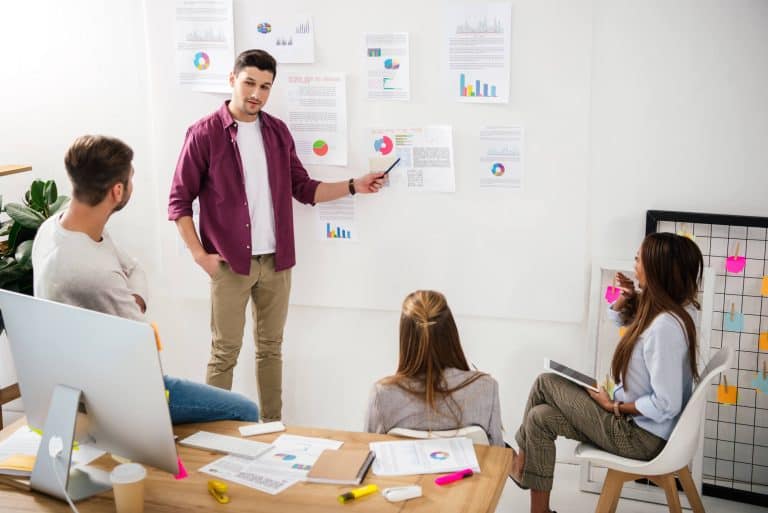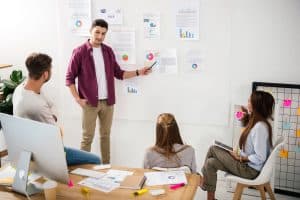 What if "good parenting" looks different?
The guest speaker said what often companies miss is the idea of friction — that part of getting someone to buy something or do what you want them to do is to reduce the amount of friction that is impeding them from doing (or buying) it.
This concept was really fascinating to me because it can apply to so many different areas of life.
How do we approach an issue or a problem? Do we try to fuel it by giving it more appeal, more power, and more emotional resonance?
Or do we approach it from an issue of reducing friction? That is, do we try to take away any barriers that might impede someone from doing the thing we want them to do?
Related reading: How Observation Taught Me 3 Child Development Lessons You Need to Know
That's the main idea: fuel versus friction. Do we do more to encourage someone to do what we want them to do or do we do less and instead focus on removing barriers?
How does this relate to parenting? When I was listening to the podcast, what kept coming to my mind over and over was this could apply to so many parenting situations.
Think about most of the parenting advice that you hear out there — it's all about fuel.
How do I encourage my child to do what I want them to do?
– Establish a plan. Have reminders and routines in place to encourage your child to do whatever you're asking.
– Make it appealing. You can make the thing that you're trying to get them to do more appealing. You can make it fun or enjoyable.
Okay, all those things can be good ideas, right? Think about trying to encourage your child to get ready on time in the morning and not dawdle. You might put charts around the house to show what order things need to be done in or you wake them up earlier so they have more time to get things done.
Those things can all work but what if we totally flipped the script? What if instead of trying to add fuel, we just reduced the friction?
What if they laid all their clothing, backpack, etc. out the night before? What if we even planned or made breakfast (together) the night before? That would really reduce a lot of friction because there are so many fewer decisions to make.
Reducing friction to encourage cooperation
There are many examples of this reducing friction to encourage our kids to cooperate:
– Encouraging kids to eat more healthily. If you're like me, you find yourself at the store and you still buy things like goldfish crackers and granola bars and things that you know are not the healthiest and those are all the things that are sitting in the pantry. What if we just quit buying those things and instead, when they come home from school, a huge tray of fruit and veggies was sitting out or the makings for a healthy snack cheese and crackers or smoothies?
I know this may sound all "pie in the sky" wishful thinking but I have seen differences in my choices as well as my kids' choices when I simply don't let certain foods enter the house.
– Encouraging kids to read more (or at all!). I think many of us want our kids to read more. My kids will hardly ever pick up a book voluntarily. But guess what? If I leave a book on the breakfast table, 9 times out of 10 they will at least open it and take a glance at it, especially if it has an interesting cover. Sometimes, that's all it takes to get them started reading it.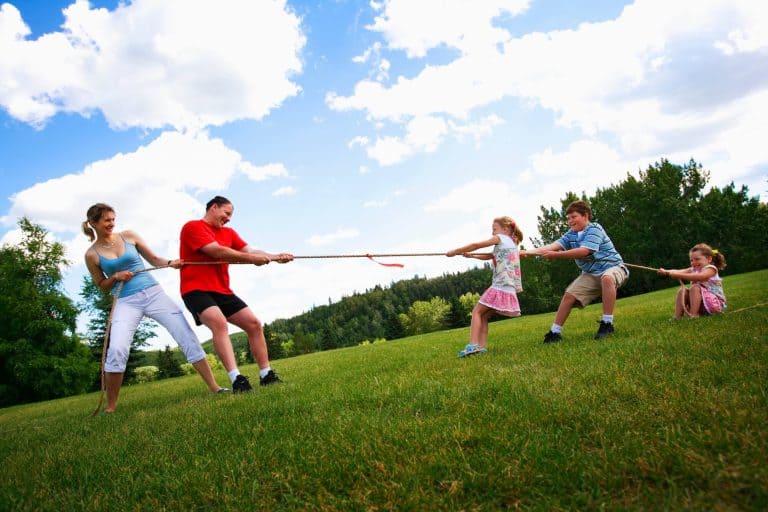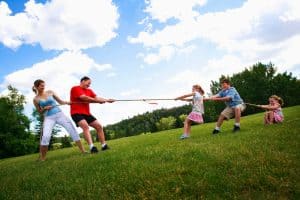 Of course, this is not a perfect solution to everything. But I have found myself finding more and more ways in which I can just try to reduce the friction instead of trying to add fuel to get my kids to cooperate. If you try it, let me know! I'd love to hear your examples and stories.