Sneak peek: A new look at the research on how to discipline a strong-willed child. Understand your strong-willed child in a new light!
Strong-willed children have a bit of a bad reputation in our culture. Just a quick look at Pinterest shows this right away. Search up "parenting strong-willed children" and you'll get all sorts of articles for ways to "fix them" or "how to discipline a strong-willed child." Other results show things like, "why strong-willed children don't obey" or similar topics. 
I understand this urge. I have two very strong-willed sons and we have had our fair share of tense interactions. You know the ones where your child is more likely to choose to go to bed early than to do something you asked, like clean up the toys in the playroom. Or the time they repeatedly ask for something you've already said no to, just on the odd chance that maybe this time you'll say yes.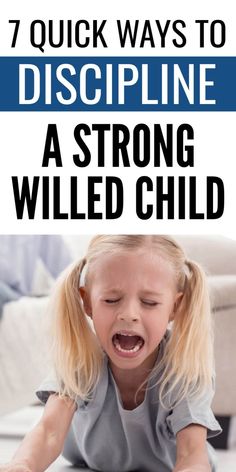 They are persistent. They don't give up. They insist on doing things their own way, even if you tell them repeatedly, that their way probably won't work.
What Does "Strong-Willed" Really Mean?
This notion of strong-willed children as something to be "fixed" or "overcome" goes back decades. In some of the earliest research on temperament, children that today we might call "strong-willed" were often labeled as "difficult." The child with a "difficult" temperament was the one who needed more attention, more guidance, and more support. Basically, it was the child who put more strain on their parents' abilities.
More recently, most people who studied temperament have used other descriptors besides the word "difficult," but it points to an interesting understanding of these children's personalities. As Stuart Shanker wisely points out, the term "difficult" comes from the perspective of the parent. For whom is this child difficult? The label has to do with the amount of stress that this temperament puts on parents. This label doesn't represent the world from the child's perspective.
Related reading: "Difficult" Temperament ≠ A Child Destined for Problems: Sensitive Parenting is Key
From the child's perspective, they are not difficult. This is just who they are. These are some of the innate traits that they carry within them. This is not to say that a strong-willed temperament (or any temperament) is deterministic. Humans are complex and we change and grow throughout our lives.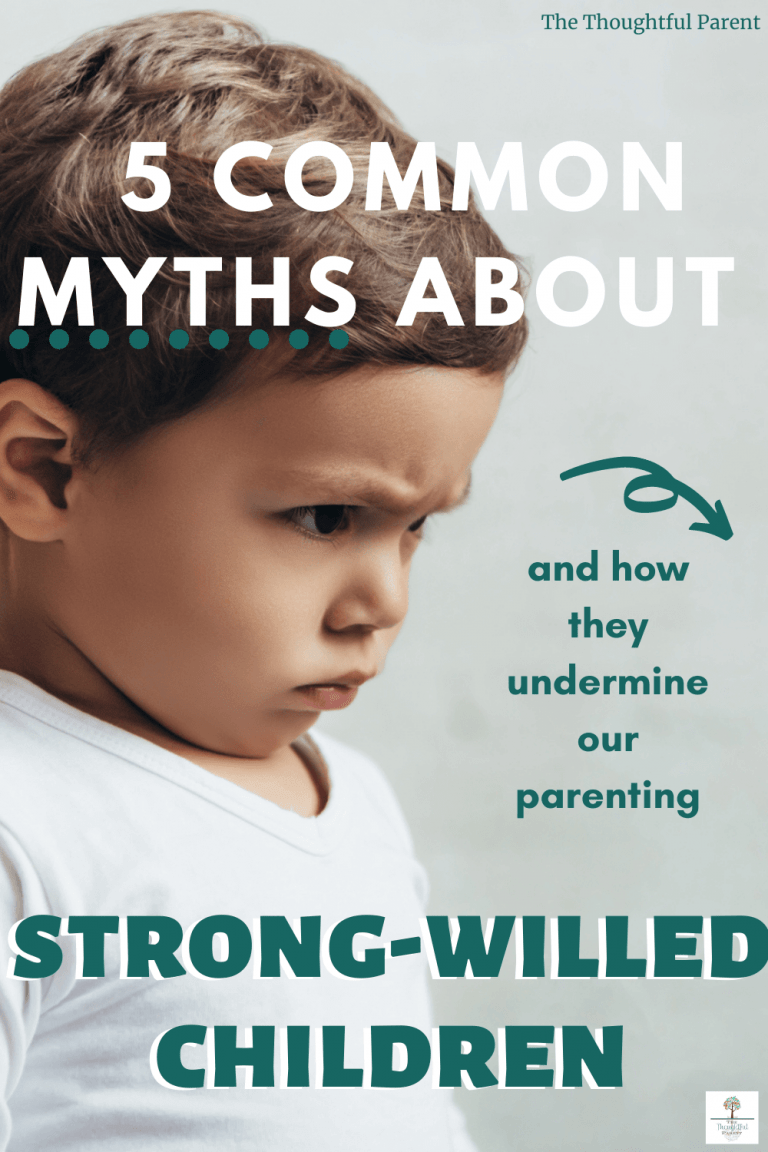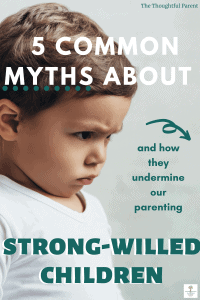 Seeing Strong-Willed Children from a New Perspective
Let's flip the script a little bit on this perception of strong-willed children and their personalities. 
I was thinking about this the other day when I came across a quote that I think fits this situation. I was listening to the podcast Happier with Gretchen Rubin, and she mentioned this quote,
"It's not a bug; it's a feature."
This quote apparently goes back a few decades from when software programmers first started designing programs. Software engineers oftentimes design a program only later to find that there is some sort of anomaly that they didn't expect in the software. Over time, they came to use this quote, "It's not a bug; it's a feature" to point out that not all unexpected qualities of a software program are necessarily bad things. It's all about your perspective. Something that might cause a problem for one user, that they might see as a glitch or bug could actually be something another user actually finds helpful.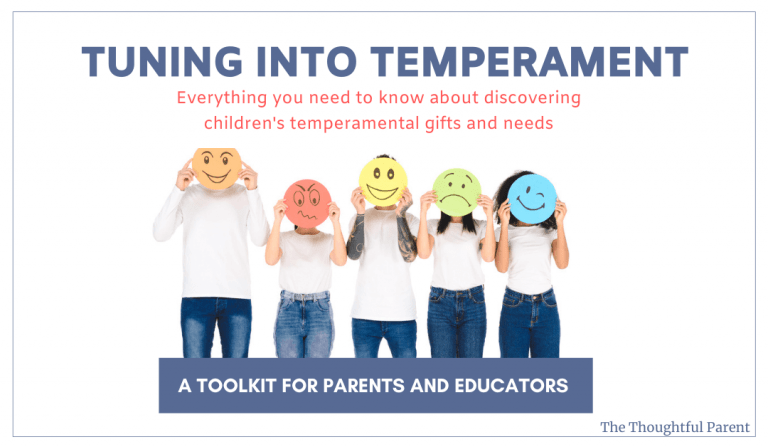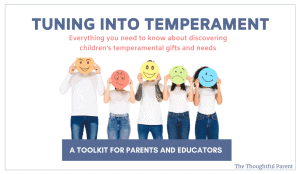 Now, when Gretchen Rubin discussed this quote she mentioned it in the context of her own personality or perhaps the personality of friends. Everyone has little quirks in their personalities and part of self-acceptance has to do with coming to accept those parts of your personality. When I heard this quote, I immediately thought about parenting. What if we thought of our kids this way? What if their unique features, their temperaments were not bugs, but features? What if it's not a glitch, but a key piece of who they are?
So this quote, "It's not a bug; it's a feature" has become my new motto when parenting strong-willed children (really all children for that matter). This perspective has led me to a whole series of myths that I think are present in our culture about strong-willed children. These come from this perspective that strong-willed children have something in them that needs to be "fixed" or changed or somehow moderated. 
So, these are myths that are common in our culture but if we look at the research, we begin to see why these myths aren't true. Let's delve into these myths.
Disciplining a Strong-Willed Child: Some Myths
Myth #1: Harsh punishment works.
This is a common response to strong-willed children. When they won't comply, crank up the punishment. If you have a strong-willed child, you know this rarely works. When harsh punishment is brought into the picture, strong-willed children usually either become entrenched or rebel. The battle is on and they are prepared not to lose. This is because they usually have a strong sense of justice, want mastery over things, and are experiential learners. All this combined with harsh punishment usually ends in a battle situation rather than compliance.
Furthermore, in the mind of a strong-willed child, harsh punishment endangers the parent-child relationship. Somewhat surprisingly, research shows us that strong-willed children do actually value relationships highly and respond well to relationships, not force. Strong-willed children respond better when the relationship is prioritized.
What to do instead
Instead of harsh punishment, there are a few other ideas to try for how to discipline the strong-willed child: 
Let them face the consequences of their decisions (if not dangerous). Fighting over a simple decision gets parents nowhere with a strong-willed child. Instead, allow them to experience the natural consequences of their decisions (if possible and safe). For example, if you are trying to get out the door and your child refuses to wear socks, try allowing them not to wear socks. If their feet get cold, they will experience the consequence of that. This is not fail-proof but it does allow for some lessons to be learned and less conflict.
Offer choices where possible. Offering choices is a classic parenting move that many of us have tried. Strong-willed children like to have mastery over things so this might help. Provide choices for them to pick from when possible– "Do you want to wear the yellow dress or the purple one?" "Do you want to go to the park or the grocery store first?"
Allow them mastery over what they can do safely. Strong-willed children tend to learn by doing

things. If your child always wants to do tasks by themselves, see which tasks seem age-appropriate for them to complete. My strong-willed son always wanted to cut his own fruit when he was about 4 years old. He was too young to wield an adult knife but I found a kid-safe knife with which he could cut a few pieces. Win-win!
Allow for all feelings, but the boundaries stick. This is a key strategy in positive parenting that is helpful for all kids but works especially well for strong-willed children. Strong-willed kids tend to have a lot of big feelings. They need to express them (it's a real need) but we need to foster healthy

ways for them to express them. Hitting, kicking, screaming, etc. aren't usually the ways we want them to express these big feelings. With positive parenting, we try to allow all feelings but model and encourage positive ways of expressing emotions. 
You might say something like, "I understand that you are mad at your sister, but hitting is not okay in our house. Why don't you go outside and run to burn off that angry energy?"
Through situations like this, kids learn that we empathize with their feelings but there are boundaries around which behavior is safe or acceptable. 
Myth #2: They don't care what you think
Contrary to outside appearances, strong-willed children do generally care what you think about them. They have such a strong sense of justice that they don't like to "lose face" in confrontations, even with their parents.
As I mentioned in #1, strong-willed children do value relationships very highly, especially with parents, but it doesn't always come across in their behavior.
What to do instead
Don't feed the power struggle. This idea is, of course, easier said than done. Where possible, try not to engage in a power struggle with strong-willed children. If you feel a power struggle coming on, take a step back and remember the relationship. It might be helpful to remind them how much you love them and how you don't want this to be a fight.
The rules still stand. Try to implement and enforce consistent rules. Make the boundaries about the rules, not you or them. Be clear that the rules are set up to keep everyone safe and healthy and everyone in the house follows them.
More myths to come! Stay tuned for the next article with a few more common myths about how to discipline a strong-willed child.
In the meantime, remember: "It's not a bug, it's a feature."