Last Updated on
{Newborn baby reflexes are a fascinating aspect of early development. Let's explore the meaning behind some of these "hidden" behaviors that are present in newborns.}
Newborn baby reflexes
are innate behaviors that mysteriously disappear after the first few months of life. For some, their function is clear; they usually help the baby survive in some way. Others, however, are a bit of a
mystery to child development and parenting experts
as to why they exist.
Some of these are very obvious, but I was surprised at the few that you wouldn't necessarily notice unless you knew what to look for. These newborn baby reflexes are a fascinating aspect of child development and parenting.
What are the 5 Newborn Reflexes?
Moro reflex: When startled or moved position abruptly (as if falling), babies will instinctively extend their arms, legs, and neck as if grasping for something to hold onto.
Stepping reflex: This one is kind of mysterious. If you hold a newborn upright under the arms, supporting his/her head and neck, he/she will begin stepping as if walking. The odd thing is that this reflex disappears by about 2 months of age and doesn't return until the baby gets ready to walk several months later.
Related reading: The Lifelong Reach of a Baby's Temperament
Rooting reflex: This one is obvious to most moms right away. When you stroke a baby's cheek, he/she will turn his/her head in that direction. This, of course, is the baby's way of looking for a nipple in anticipation of being fed.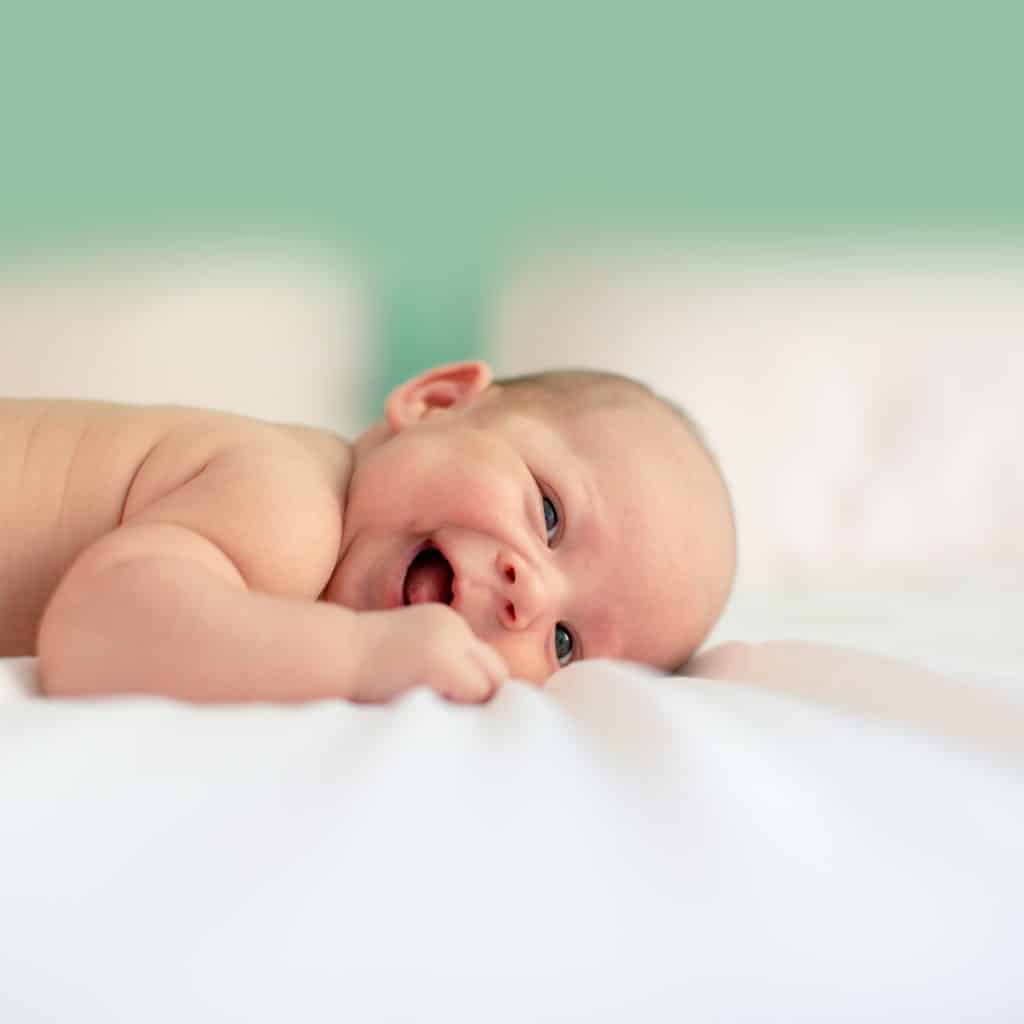 Babinski reflex: This one is a bit of a mystery too. When a baby's foot is stroked, the toes fan out and the foot turns slightly inward. It is not clear why this reflex exists.
Palmar reflex: When an object or finger is placed in baby's hand, he/she will grasp onto it. Usually the grip will get stronger if you try to pull the object away. Who knew this was a reflex! I just thought it was cute
Plus a *Bonus* Hidden Reflex
Gallant (swimmers) reflex: This is another one of the newborn baby reflexes I would have never thought to look for. When holding a baby facing down across your arm (back facing you), if you stroke alongside his/her spine the back will curve/squirm to the side you stroke. It looks almost as if the baby is swimming (hence the name).
Related reading: A Parent's Guide to Understanding the 4 Attachment Styles
The video below shows many of these reflexes in action. Babies are amazing, aren't they?
More newborn care resources:




Perfect for Pinning: