Sneak peek: Some excellent new parenting books that are coming out in 2023 to help you meet your parenting goals. Add them to your list or get in line early for your library holds list.
With each new year, we begin our parenting journey with resolutions and a renewed focus on what's really important. In our parenting life, this might mean more effort in being a calm parent (even when our kids are not) or helping boost your child's emotional intelligence. Luckily, there were many new parenting books coming out in the months ahead hat can help us with these goals and many more.
Autonomy Supportive Parenting: This one is top of the list for a reason: it's much needed in today's world and I'm super excited about it. I met author Emily Edlynn a few years ago through our shared blogging interests. Her writing is always fabulous and I have no doubt this book will be the same. If you need a short primer on autonomy-supportive parenting while you're waiting for the book to come out, take a look at this one. In general, autonomy-supportive parenting focuses on helping kids learn to solve problems and face challenges with our support rather than us doing all the solving for them. There's more to it than that, but you'll have to read the book to get all the details.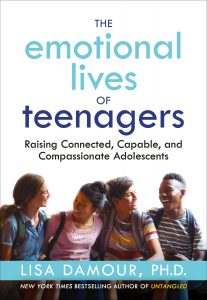 The Emotional Lives of Teenagers: Given that I have a 13-year-old, this one is definitely on my list. I've been following Lisa Damour on Instagram for a few months now and I'm always impressed with how down-to-earth but also thought-provoking and meaningful her advice is, especially for parents of teens. This book aims to combine the latest research on adolescent development with real-life examples to illustrate what teens are experiencing and how we can support them through this stage.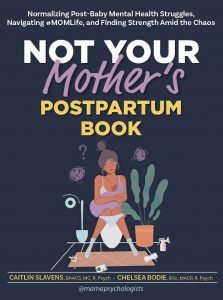 Not Your Mother's Postpartum Book: Written by two moms, who also happen to be clinical psychologists, this book gives voice to the experience that probably many of us felt during the postpartum phase: "is this normal?" or "does everyone feel this way after having a baby?" Instead of glossing over mothers' complex postpartum emotions, this book aims to address this head-on. With exercises to help moms process their feelings and tips to move forward, this book looks to be a wonderful resource for new moms.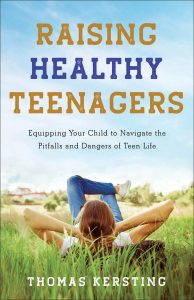 Raising Healthy Teenagers: If you read media reports about teenagers these days, it will likely give you pause. There are so many serious issues that teenagers today are dealing with on a daily basis: mental health struggles, drug abuse, bullying and more. The goal of this book is to help parents of teens know how to navigate these issues and support their kids through them.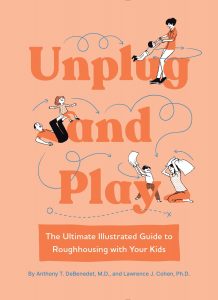 Unplug and Play: I kind of chuckled to myself when I saw this book. It seems like a sign of our times that parents need a guide to roughhousing with kids. But after more thought, I realized that this type of play may not come naturally to all parents (even me!). My boys LOVE to roughhouse and I've actually seen quite a bit of research showing its benefits. So, toss those video games aside for a few minutes and don't be afraid to play rough-and-tumble style with your kids!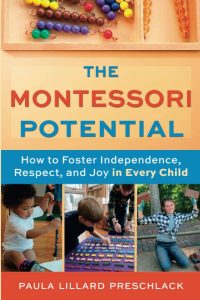 The Montessori Potential: Although my kids haven't attended a Montessori school, I've learned quite a bit about the approach over the years and I've come to appreciate it more and more. Even if your kids don't attend a Montessori school, this book can help you understand this approach to interacting with children and incorporate those ideas at home. The Montessori philosophy fits so well with what we know from research about the importance of working with children's developmental stages and the benefits of play-based learning.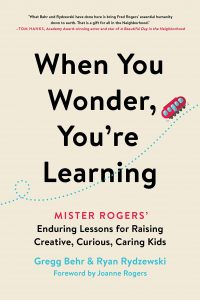 When You Wonder, You're Learning: Technically this book has been out for a bit, but this year it's being released in paperback for the first time. If you love Mister Rogers as much as I do, this is the book for you! The authors compile many of the lessons and ideas of Mister Rogers into one comprehensive volume. The focus is on "tools for learning" most of which relate to what we might now call social-emotional skills. Looks like a great read for any parent!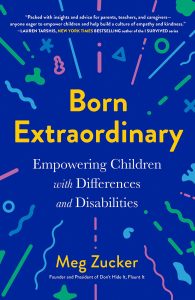 Born Extraordinary: This book looks to be a great resource for parents raising kids with differences–either visible or invisible. The author, who was born with a physical difference herself, is raising children with both physical and cognitive differences. Based on her experience, she offers parents guidance and advice for helping children face the world with confidence and resilience.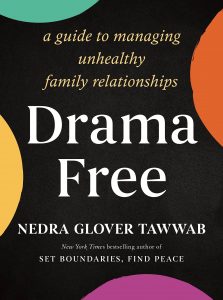 Drama Free: A Guide to Managing Unhealthy Family Relationships: Of course, not everyone who is currently a parent had an ideal experience of being parented themselves. Inevitably our own childhood experiences somehow make their way into our own parenting practices with our kids. This book is not just for parents but I can see how reading it could help you "reparent" yourself. I became aware of Nedra's work during the pandemic and her posts on Instagram are on fire! So much of what she says about personal relationships and boundary-setting with those around you has resonated with me. I look forward to this book being packed with more of that type of super-helpful information to incorporate into your relationships.
This new year looks to be a wonderful year for parenting books! Which ones are you adding to your list right away?
If you have other recommendations for new parenting books, let me know in the comments.
Related reading: Best Child Development Books for Parents
Find this article helpful? Share it with a friend!
Perfect for Pinning: