Sneak peek: A big trip with high expectations can turn out to be not so kid-friendly. A few tips for visiting Disney World with toddlers.
Depending on what type of parent you are, the idea of visiting Disney World with toddlers may fill you with excitement and anticipation or pure dread and anxiety. How can a Disney World vacation not be child-centered and toddler-friendly, right? Well, having just returned from a Disney family vacation, you would be surprised at how not so child-centered it can be; but only if you allow it. Based on my experience, I offer a few Disney vacation tips to help keep your trip enjoyable and manageable, for you and your toddlers.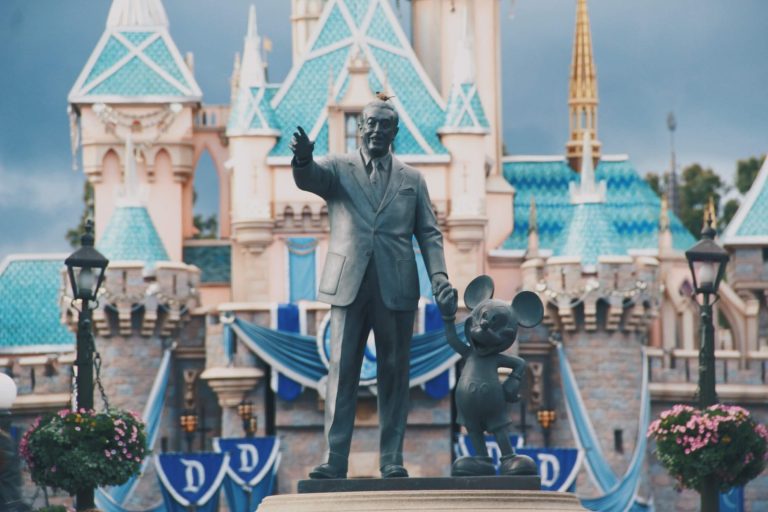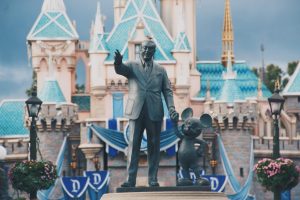 Several years ago, my husband and 3-year-old son joined our extended family for a trip to Disney World around the holidays.
Disclaimer 1: We are not huge Disney fans, but our other family is and we went to join them for a family celebration. In general, I enjoy Disney movies and my son watches some of them. However, I'm not a fan of some of Disney's marketing practices (like marketing to newborns) and I do think it contributes to the vast over-commercialization of childhood. That being said, we decided this was a good time to join our family on the trip and for our son to see Disney with his extended family.
My other goal with this post is to really offer some tips for those who may be planning a trip to Disney World with toddlers (or other similar amusement parks) on how to enjoy the trip and not overwhelm your child.
Doing Disney World with Toddlers
Tips for First-Timers
1. Lower your expectations
For many families, a visit to a park like Disney World comes with a lot of anticipation and high expectations. Most families save money for months for a trip like this and if the kids know about the trip ahead of time, they are probably dizzy with anticipation. If you are traveling with young children (under 6), I encourage you to dial down your expectations of how much you will be able to reasonably see.
We visited Disney World at a very busy time (near New Year's) and it was evident that high expectations were clearly at play. Those of you with young children know that they are easily over-stimulated and do not usually handle waiting well. These factors combined with large crowds make for a difficult combination in a place like Disney World. I saw many miserable kids waiting in lines or sitting in strollers for long periods of time. Many families seemed reluctant to cut the day short because they wanted their children to see one more thing or ride one more ride. I would encourage parents to not be afraid to leave if your child gets overwhelmed and just can't cope with over-stimulation anymore.
*This post contains affiliate links. Purchasing through these links provides me a small commission (at no added cost to you).
2. Let the kids play
When you arrive at Disney World (especially at a crowded time), there is a tendency to make a mad dash to do as many attractions/rides as possible. Of course, the rides and shows are the main point, but try to allow your children some time to just hang out and play. On our visit, we found several play areas for young kids and let our son run free for a while. This does a world of good for keeping young children in good spirits. In fact, our son said several times, while waiting to get on a ride or other event, "Mom, I just want to go play." This speaks volumes, doesn't it?
Related reading: Why Guided Play is the Secret to Playtime with Your Kids 
3. Allow kids have (age-appropriate) input on the agenda
With time and financial constraints in mind in a place like Disney World, it is easy for adults to completely run the agenda and not let the kids have some sort of say in what happens. Of course, young children cannot completely dictate the schedule but allowing them even a little input in what you do each day can really keep them on track. My son was only 3.5 but we would ask him which order he would like to do things or pick one ride he wanted to ride again, etc. This really helped him stay motivated when we were doing something he was not as excited about.
Related post: The Key to Making Sense of Your Child's Crankiness: Understanding Toddler Growth Spurts
*This post contains affiliate links. Purchasing through these links helps support this blog at no added cost to you.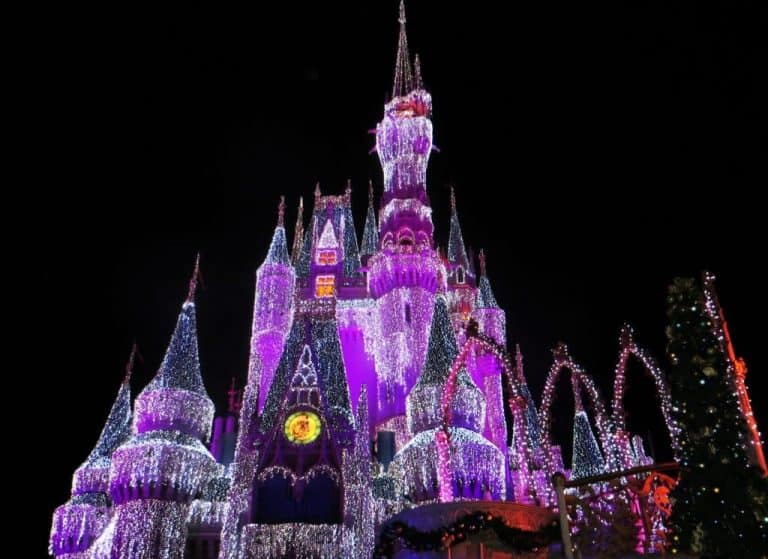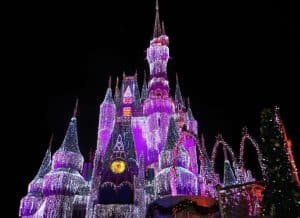 4. Take the time to see a few characters (of your child's choice)
I think many parents do wait in line (sometimes very long lines) to see the Disney characters that their child wants to see. This may seem like a waste of time, but I think it really was worth it to take the time to do this. For very young children with vivid imaginations, the idea of having a favorite character come to life right in front of them is really special. I really enjoyed seeing my son get excited to see a couple of his favorite characters (especially the ones that aren't masked and can talk). Personally, I felt like this was more enjoyable than many of the rides. Depending on your child's interests and personality, this may be worth the extra time.
Related post: A Day in the Life of a Child Under 4: New Guidelines for Sleep, Movement, and Screen Time
5. Come prepared
This is probably an obvious one for most parents, but coming prepared with plenty of snacks, drinks, etc. is crucial to helping your child enjoy the day. If the park is crowded like it was when we went, your child may spend quite a long time sitting in a stroller or waiting in line. Having snacks and drinks handy for these times was essential. You are allowed to bring snacks and water into the park in a bag or backpack so you don't have to rely solely on expensive park food.
The Most Important Disney Vacation Tip
*Most importantly, don't forget this is supposed to be fun.*
With all the build-up that comes with a trip to Disney World (or similar park), it's important to remind yourself that is supposed to be fun, not work. Some parents I saw looked like they were on a mission to get as many events accomplished in a day as possible. Personally, this sounds like a recipe for disaster to me. A trip like this is tiring, especially with young children, but try to remember to just enjoy the time spend with your family and not put too much pressure on yourself.
In the end, I was glad we took this trip to Disney World, even though we are not huge fans. It was great to spend time with family and nice to see my son enjoy the park with the innocence of a young child.
Related Resources: