Sneak peek: Parents are often baffled by child behavior, even in their own children. Learning a bit more about the reasons for behavior can offer great insight to parents.
I'm excited to introduce Jessica Bowers, a Board Certified Behavior Analyst (BCBA) and parenting writer. She's bringing us an article to offer some insight into children's behavior and its underlying meaning.
"Why is my child doing that?"
It's the cry of every desperate parent and although it might seem like it, it's not just to make the parent crazy. Child behavior and misbehavior happen for a reason. Behavior is communication. Sometimes your child's behavior is literally screaming in your face and rather than lose your cool, it's good to have some tools to understand the why of the behavior.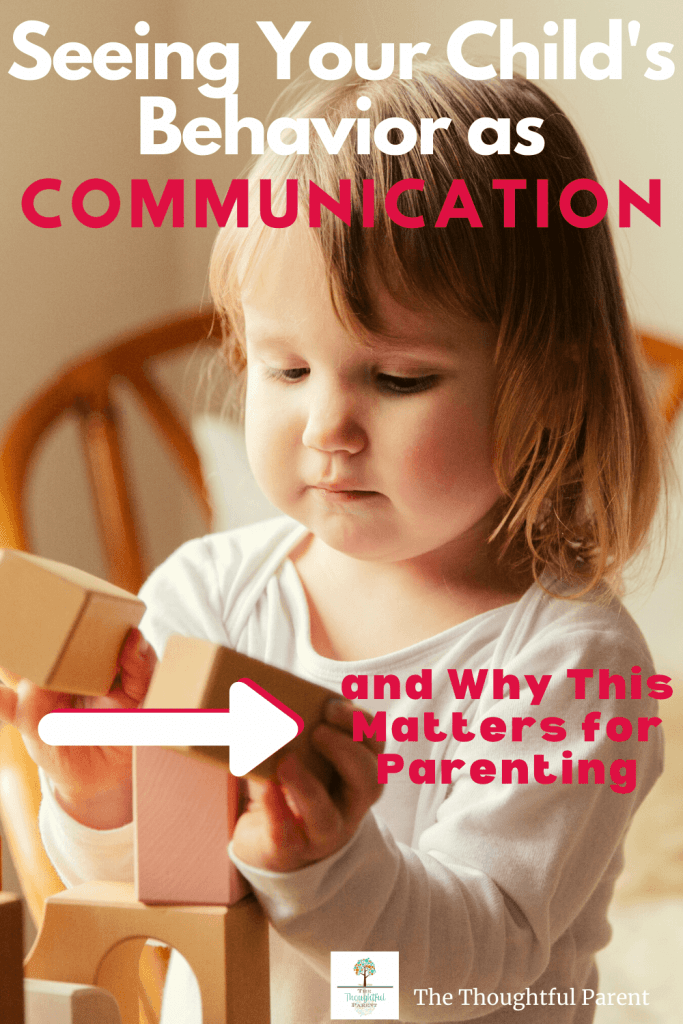 Understanding Child Behavior
There are several schools of thought related to child behavior. One is developmental and suggests that a child is in the process of meeting or has not yet met certain developmental milestones that contribute to the current behavior. In other words, the behavior—although potentially annoying—is very typical for the developmental stage or indicates that a certain developmental maturity has not been reached yet.
Example: a child without sophisticated language skills may tantrum when they can't seem to communicate what they need.
Another explanation is that the behavior is the result of a lack of emotional maturity. Kids are still learning how to label their emotions accurately, much less manage their emotions effectively. Big emotions without all the skills to manage them can result in misbehavior—even in adults.
Example: an overtired child may be completely losing it over something inconsequential, but doesn't have the emotional maturity to realize that all he needs is a nap. Ditto for a hungry child, or an overstimulated child, etc.
Another explanation for the why of misbehavior: the child is attempting to meet a legitimate need based on their history of learning. This is a behavioral approach that kids learn from their environment based on what occurred the last time they acted a certain way. They are more likely to continue to act in that way in the future because it has worked to get them what they need in the past.
Example: if grabbing his sister's toy works while asking for it doesn't, guess what? Grabbing will continue.
Approaching behavior from an environmental learning perspective is an incredibly useful tool for parents for a couple of great reasons. First of all, it allows parents to observe their child's behavior and teach them how to behave appropriately to get what they need. If you've ever watched an adult scream at a customer service agent, you can see why this is a very valuable and necessary skill to teach. Approaching behavior from an environmental learning perspective is also a parent's best friend because it is something the parent can actually control. Parents don't have a lot of pull when it comes to emotions or development, but parents are in charge of how they arrange the environment and what their child can learn from that arrangement. Having a reliable tool that explains the why of behavior is a big bonus for parents.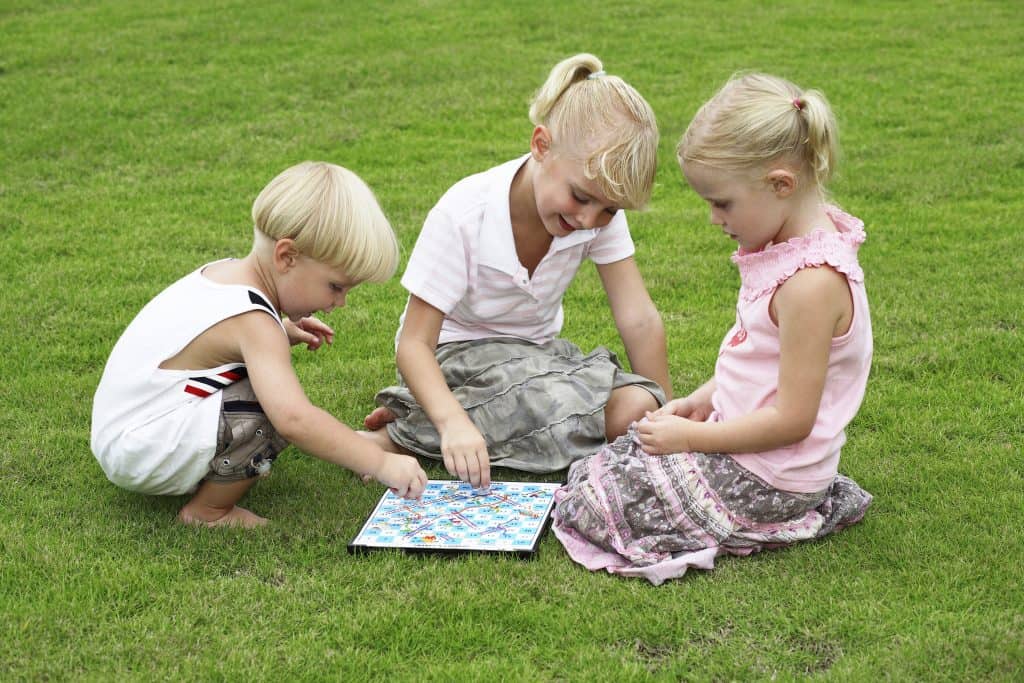 The Four Whys of Behavior
Behavioral science suggests that there are four functions—or 'why's—of behavior. A behavior occurs because a person has a need for attention, has a need for a certain tangible item, has a need to escape from doing something, or has a sensory need to fill.
The Why of Attention
All people need social interaction. It is a biological need. Sometimes misbehavior occurs in children because they need attention and they don't yet know all the right ways to ask for attention. Often, we inadvertently teach our children to ask for attention with bad behavior because when kids are misbehaving, they get tons of attention.
As children learn how to get what they need, they will remember that misbehavior gets FAST attention, and that makes it more likely that misbehavior will happen again when they need attention. To fix this, if a child is misbehaving because she is looking for attention, you want to be sure attention doesn't occur when misbehaving occurs, but that lots of attention occurs at other times, like when your child is being awesome or just generally going about their day. If you are seeing lots of misbehavior that is seeking to meet the need for attention, pack your day with lots of one on one time to decrease the unwanted behavior.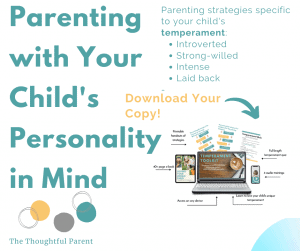 The Why of Tangibles
Just like attention, kids have a need for things, like food or toys or treats, and they might not always have the skills to ask for them effectively. When kids have a big need for a thing that they love, they might resort to misbehavior to get that beloved thing, especially if misbehavior works to get the thing faster or more effectively. We all know the story of the kid in the candy aisle who throws a tantrum and gets a candy bar. This is the same principle. Of course, a candy bar is not exactly a need, it is a want, but in the child's mind, it is a need.
When kids feel a need for things, they will use any tool they have to get it—and sometimes that looks ugly. To circumvent misbehavior related to getting something, be sure you are only giving in to wants that are valuable to kids when they are showing appropriate behavior. Don't sabotage your future self by giving in when the behavior is unacceptable. (The exception to this rule, of course, is when the thing the child feels they need is a true need, such as food or sleep.) Model the right kind of behavior and practice together, and then give kids the good things they want. 
Of course, intangible things like love or affection, don't fall into this category. Kids should not feel they have to "earn" our love or affection.
Related reading: How to Parent Toddlers with Respect and Empathy
The Why of Escape
Have you ever had a need to not do something no matter what it costs you? Kids get those feelings, too! They just want to escape the need to finish their dinner or clean up their toys or finish their homework. It's usually out of desperation, but also because often when kids misbehave to get out of doing something, they actually get out of doing something. They don't have to follow through, and that teaches them that a little unpleasant behavior can go a long way in getting away from doing something you don't want. Think of the child who has a fit about clean-up time, and as a result, earns himself a time-out. A study backed by more than 30 years of research shows that time-outs can be effective for some behaviors, but they are generally not endorsed in the situation of kids not complying with tasks because it provides an escape from the initial task itself. 
If your child's unwanted behavior is telling you that they want to get out of something, and it's something you know they have the skills to do, you need to get in the trenches and help them follow through rather than let the bad behavior provide an escape.
The Why of Sensory Seeking
Although most child behavior can be explained by the other three functions, some behavior happens because it is filling a sensory need or just plain feels good. If your child is getting out of control and they need some sensory input, there are all kinds of ways to fill that need. Try finding a replacement behavior that is more appropriate. Jumping off the counter can easily be channeled into jumping on a mini-trampoline. Screaming inside can be transferred to the outside for a screaming party. It's also good to make sure kids are getting tons of activity and having lots of sensory experiences so these needs are met on a regular basis.
Do you need more insight into what behavior to expect at different ages? Download this free guide–
Developmentally Appropriate Expectations for Behavior.
It provides research-backed examples of when you can expect children to:
know how to share
understand others' emotions
sit patiently
and more
About the Author: Jessica Bowers is a Board Certified Behavior Analyst (BCBA) and founder of The Real (Thinking!) Parent. Join The Real Thinking Parent Facebook community for real-time parenting support.
Related Resources: