Sneak peek: Your babbling baby sure is cute but are those sounds they make just useless gibberish or does it aid in development? Research points to the role of parents in how infants develop language.
I still remember the first time my oldest son started babbling as a baby. He had been cooing for months, but then one day he made a real noise that sounded more like a word–something like, "ba" or "ma." I, like most parents, thought he must be a genius 🙂 You probably remember this milestone of child development and parenting with your child too.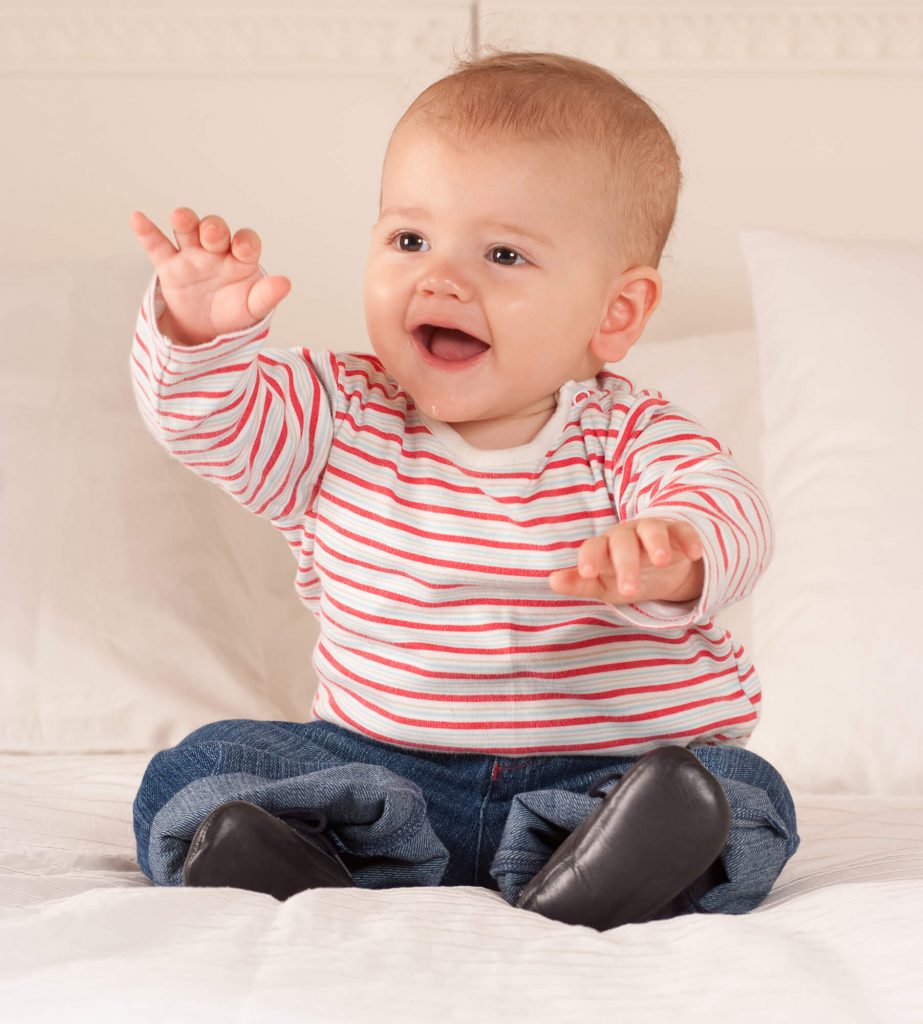 This post contains affiliate links. When a purchase is made through these links, I receive a small commission (at no added cost to you).
As a parent, of course, you respond to those first attempts at sounds and then the babbling baby becomes more consistent and the sounds start to make sense. This is the beauty of language development in children.
Many of us have probably wondered if trying to understand our baby's babbling is an effort in futility? Turns out, the answer might be, "no." A new study published in the journal Infancy puts into question the notion that children's language development is innate and we cannot do much to alter its path.
Research on Baby Babbling
The researchers closely observed interactions between mothers and their 8-month-old infants over the course of six months. What they found was that among children whose mothers responded to them by trying to understand what they were saying, they developed more advanced language sounds sooner. Children whose mothers respond by directing the child's attention to something else, developed language sounds more slowly.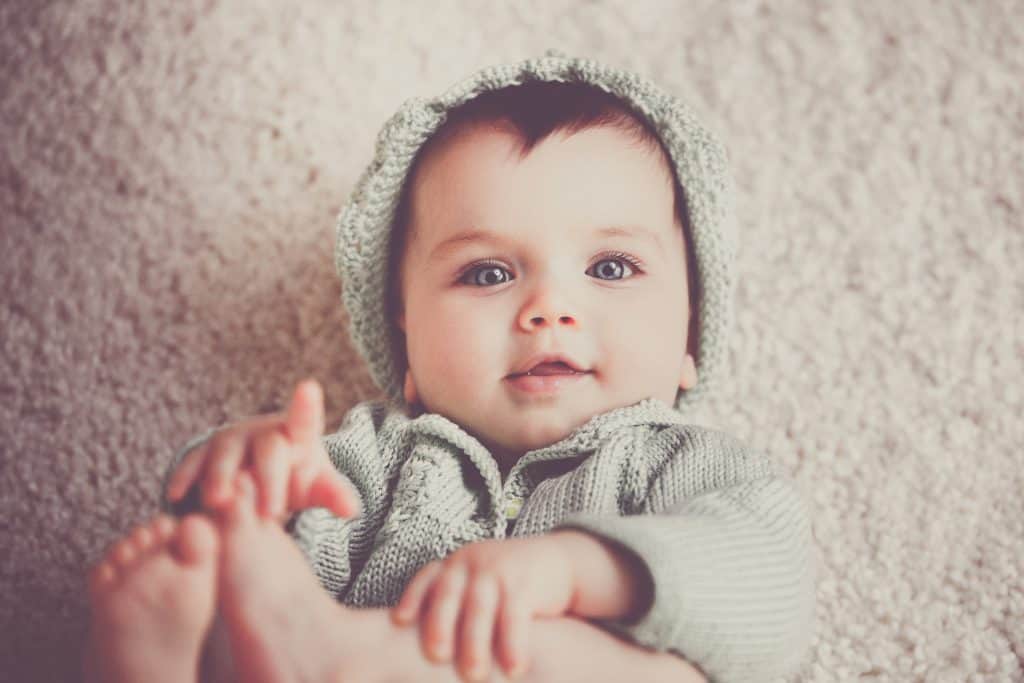 It's important to note in this study that all the mothers responded to their infants' babbling, but it's a distinction in how they responded that seems to make the difference.
The mothers who actively engaged with their infant's babbling and responded to what they thought they were saying seem to promote the child's learning to communicate. For these children, by 15 months of age, they had more words and gestures compared to the other babies.

When Should a Baby Start Babbling?
Although infant development varies quite a bit, most babies begin babbling around 6-9 months of age. Baby babbling is a little different from cooing (which usually develops earlier). Babbling is when the baby makes repeated sounds, usually easy-to-say syllables like "baa baa" or "maa maa."
Do you have parenting questions? We can help! Parent coaching is now available (with flexible scheduling)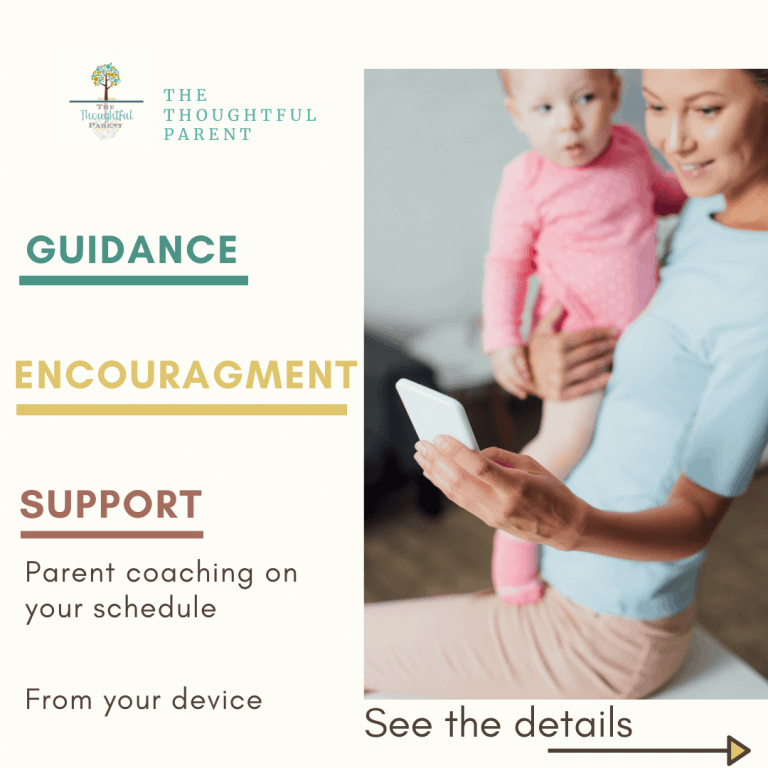 Are There Different Types of Babbling?
Speech pathologists tell us that there are, indeed, different phases of babbling in babies. Each of these represents a stage closer to fully formed language.
Single-syllable sounds (ma, da, ba)–around age 4-5 months
Reduplicated babbling (repeating the same sound like ba-ba or ma-ma)–around age 6-7 months
Variegated babbling (using different sounds together like ba-ma-da)–around age 8-9 months
Jargon (more complex sounds and sometimes simple words like ma ball da)–around age 10-11 months
After these types of babbling emerge, the movement towards language is on its way. Before long, your baby will be communicating in full words.
Is Baby Babbling a Good Sign?
Your babbling baby is more than just cute. Baby babbling is one of the early stages of language development so if your infant is learning to make sounds like, "maa" or "baa" they are on track for learning a language. Of course, language development in humans is complex and takes years to master. This first babbling in infants is a big step.
Over the next few years, your child's language will continue to develop and its structure refined. Parents can play a huge role in their child's language development by simply talking to them, narrating their activities, pointing out objects, and engaging with their efforts to communicate (even if you don't understand what your child is saying).
What Does Baby Babbling Mean?

What the researchers believe is happening is that, by responding to the infant's communication, the mothers are reinforcing within the child that he or she can communicate. Early on, babies don't even understand that they can communicate so this encouragement from parents is crucial.
Early baby babbling does not have much meaning. The babies are just testing out sounds and figuring out how to make noise. Over time, they learn more and more how to refine that communication with consonant-vowel sounds which are the beginnings of word formation. Consonant-vowel combinations like, "da-da" or "ba-ba" are common because they are easy for the baby to produce.

So put aside your self-consciousness and just chat with your baby like you really know what they're saying…even if you don't (and you probably don't). You can chat with him/her pretty much like anyone else. She will feel like she's really communicating. Need an example? Check out this dad who's a pro at the chatting:
Once again this reiterates the importance of parent-child interactions at the most in-depth level. All that babbling your infant does really is the beginning stages of learning to speak. By responding to your child as if you know what they are saying is just one step along the path of learning language.
Further reading:
Related Resources: