Sneak peek: Kids need a bit of "risky play" to learn about themselves and their limits. How we can learn to let kids find their limits?
If you have a child that is of walking age, you're probably familiar with this scenario: You are on the playground with your toddler, and she decides that going down the slide is now too mundane and decides to climb UP the slide.
In your head, you know that the unspoken rule of playgrounds is to only go down the slide, but no one else is around. Plus you are secretly proud of your child for the persistence it takes to go up the slide.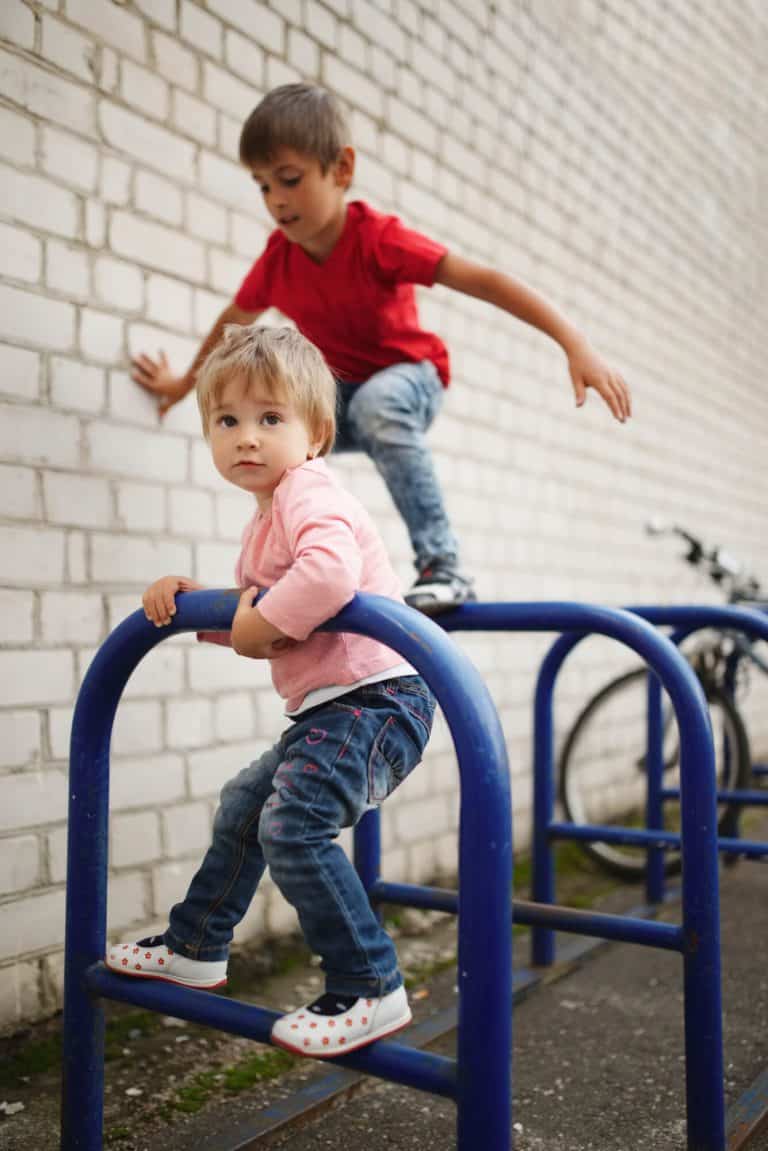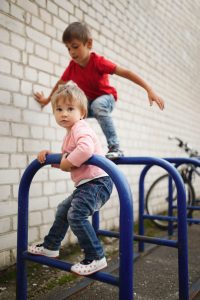 What to do? Do we encourage persistence and thinking outside the box or stick with the "rules" of play etiquette?
While this is a simple scenario, the larger issue at work here is actually quite telling—should we, as parents, encourage play that might be considered "risky" or do we stick to the norms of our "safe" society?
In media commentary right now there does seem to be a clear divide between the free-range parents who allow their children to go to the park alone or ride the subway unattended and the helicopter parents who hover over every action, independent step or playground fall. In reality, however, there is always a happy medium between these two extremes.
One tool we have on our side in this debate is research. With the help of research, we can help understand the difference between unsafe play activities, and those that may seem risky but might actually offer some real benefits. Researchers are beginning to look at the outcomes for kids who engage in more "risky" play, and the results might surprise you.
It's worth noting that in these studies risky play was defined as activities like playing at heights, rough-and-tumble play, and play in risk-supportive environments (e.g., adventure playground).
The Developmental Benefits of Risky Play
1. Builds confidence
Imagine how your toddler feels when she actually does make it UP the slide by herself. Most likely she beams with pride. This is the type of confidence researchers say that risky play helps build. It's confidence built by persistence, but also by an unspoken understanding that you trust her to handle herself in a new arena.
This is a contrast to more typical ways of playing in which the parent is monitoring every action for fear of risk. Scholars point out that this sends a message to the child that maybe they cannot trust their own feelings or judgment about what feels unsafe.
Read the rest on Motherly…