☑️ There were a few podcasts that helped get my boys (and me) through months of long days at home (thanks to the pandemic). Three of our favorites were Treasure Island 2020, The Mysterious Disappearance of Mars Patel and The Hollow (Halloween-themed). Two of these (Treasure Island and The Hollow) are modern-day remakes of classic stories (Robert Louis Stevenson's Treasure Island and Washington Irving's The Legend of Sleepy Hollow). All these amazing podcasts come from the folks at GenZ Media. 
My kids often turn their nose up at podcasts that seem too "childish" but all of these captured their attention immediately. They are full of adventure and keep you on the edge of your seat. I love high-quality media for kids! (Note: these are not recommended for very young kids; probably age 7+ but listen to a bit first and decide)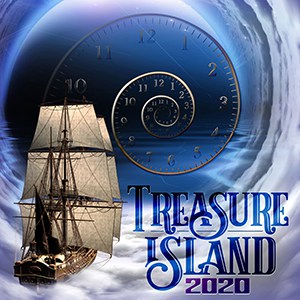 ☑️ For those of you with younger children, this newly-updated app, CDC's Milestone Tracker App is awesome. I had the chance to attend a webinar about its creation and I can tell you the information provided is far superior to many parenting apps on the market. You can track each child's developmental milestones and even send them to your doctor or child care provider. If your child does not meet a developmental milestone when expected, you know right away and can discuss it with your doctor. So helpful! I wish this existed when my kids were younger. 
☑️ On a fun, foodie note, I have become an avid tea-drinker during all this time at home. Any tea drinkers out there? I've added a few of my favorites to this list. I live near the Celestial Seasonings plant in CO so I'm partial to their teas like the Devonshire, but I also like Tazo's Zen and English Breakfast.
If you are not from the U.S. and drink tea the proper way (actually brewed from leaves, not bags) I apologize in advance 😬.  I do that occasionally too but I go the easy route most of the time. 
By the way, I'd love your input! I'm working on a new audio series all about social-emotional development.
Let me know what issues about kids' emotions, social skills, fostering empathy, etc. that you worry about in your parenting.
I'd really LOVE to hear how I can support you.
💗 Just write your ideas in the comments!