☑️ I just found out about this cool app/tool to help monitor kids' screen time content. It's from the awesome media advisory group Common Sense Media (which is my go-to for checking if new content is safe for kids). This tool called Sensical allows you to enter your child's age and then it only provides content that is appropriate for that age group. It includes YouTube-style videos of all sorts of kid-friendly topics–science, nature, magic, crafts, etc. Unlike YouTube, however, it doesn't have ads or "suggested" next videos to watch that are….hmm questionable. (content for up to age 10) Great find!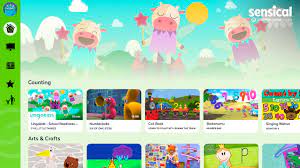 ☑️ You all know I love the podcast Happier (with Gretchen Rubin). On a recent episode, she shared a "happiness hack" that I thought many of you would appreciate. It's an easy way to foster more independence in your preschool or older children by setting up the kitchen in a way that they can reach items. Here's the full description. If you've ever found yourself feeling frustrated by your preschooler's 100th request for water or snack a day, THIS is your solution.
☑️ (shameless self-promotional plug 😂) I just released a new summer resource for families called Emotion Camp for Kids. It's a fun, easy activity kit for kids to do (or with parents) to boost their social-emotional skills. Perfect for those long summer days when kids run out of things to do. NO boring worksheets (I promise!). These are hands-on activities and even a few books and movies thrown in for fun. Take a look!