Resources to Help You Thrive at Parenting
In my 2017 research round-up, I discuss the major parenting topics that emerged last year. As I was writing this, I realized that over the years, I have collected numerous resources, products, blogs, etc. that can actually help address many of these parenting challenges.
That's how this page was born–trying to solve issues that we parents commonly face. What items or tricks make life easier, provide insight or knowledge? These are my top picks, but I will continue to update this page as I find new gems.
I try my best to support other mom bloggers or family-run businesses whenever I can. Of course, you can buy everything under the sun from Amazon, so that's listed too but I do try to find items that are really useful in solving parenting challenges.
Emotional Development in Kids
In 2017 we saw a big shift in how people deal with gender relations in our country. At the core of this, I feel is a lesson in emotional intelligence. This prompted many parenting questions about how to raise kids with full emotional lives, kindness, and empathy. I hope these resources can help us all focus on raising a generation of kids who have strong emotional intelligence and promote kindness.
Related reading: Emotional Intelligence: How to Develop the "Soft Skills" Your Child Will Need for Success in Life
Kindness Elves–if you've been reading The Thoughtful Parent for long, you know I love these little elves. We started using them at Christmas as an alternative to the Elf on the Shelf but they have expanded their curriculum to include Kindness Camp too. Great way to help your kids focus on the needs of others.
Child Proof Parenting–part of helping kids deal with their emotions is modeling it on our side. This course in Emotion Coaching helps you do just that. Kids (and sometimes we adults too) need help learning how to manage emotions, not stuff them in, in ways that don't hurt others.
Little Loving Hands–kids love crafts but parents don't like the crafty results lying around the house. Problem solved–give crafts to charity. This cool subscription box allows you to send the crafts to a charity that they sponsor. Places like children's hospitals, homeless shelters all use the crafts for their child residents. Plus your kids learn a valuable lesson in charitable giving.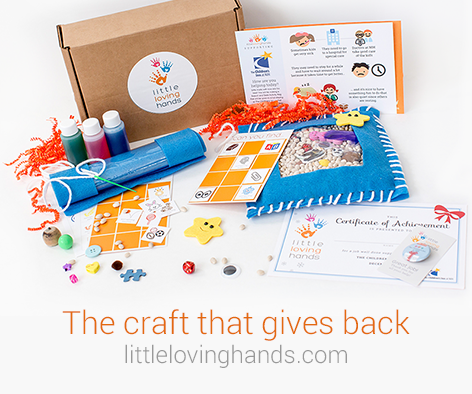 Wonder Crate. There are tons of subscription boxes out there now, but very few teach about emotional development. Wonder Crate stands out from the crowd by focusing on books, crafts and inspirational materials that emphasize emotional skills like resilience, growth mindset, empathy, and confidence. Sign me up!
Teaching Emotions Toolkit–Does your child struggle to understand their emotions? The Teaching Emotions Toolkit contains all the resources you need to give kids an emotion vocabulary, help them to better understand what they are feeling and what to do with those feelings.
Related reading: The Child Development Bookshelf: Best Books for Parents and Kids
PeaceMakers–This game helps children and adults connect and share their thoughts, ideas, and feelings in daily, playful ways. Every card in the deck has an affirming message designed to nurture social and emotional skills, self-love, a growth mindset, confidence, and more in as little as five minutes a day.
Minimalism and Simple Parenting
Research continues to show us that simple is better–with toys, lifestyle, kids activities, etc. These resources offer tips or ways to keep your life and those of your kids simpler.
Get Organized. A few years into my parenting journey I realized that being organized was key to keeping things simple and enjoyable. When I planned ahead, I could get better meals on the table, get errands and chores done and not feel stressed. Bonus–I had more concentrated time to enjoy with my kids instead of constantly running around chaotically. Planners like these are beautiful and super helpful!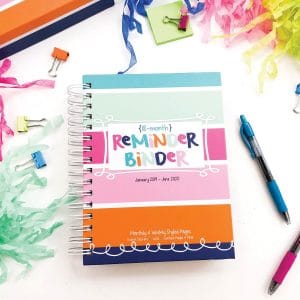 Fostering Kids' Interests and Learning
One big topic in 2017 was the usefulness of kids' intense interests. It turns out that kids who LOVE a certain topic (doesn't matter what) are more likely to gain valuable skills by delving into that topic. Common ones for kids are dinosaurs, trains, insects…but whatever your kid is WAY into can be a catalyst for intense learning.
Self-Care for Parents
Calm (app)–I just recently found this app and I am loving it! It's labeled as guided meditation, but I call it "me time." It will guide you through learning how to meditate and calm your mind, but it also includes a soothing music feature or nature sounds. I've started using it early in the morning before the little ones rise out of bed. Starts the day off right!