Do you ever wonder to yourself:
is my child being defiant or
does she lack the maturity to behave differently?
This is sometimes a difficult question to untangle. However, having age-appropriate expectations can help!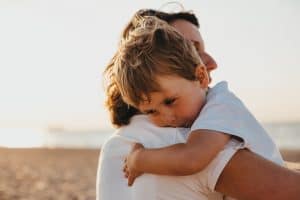 Having developmentally appropriate expectations for our children's behavior is crucial. If we know what is possible for children at each age, we can have reasonable expectations of their behavior. This prevents so many problems in parenting. It's easy to be patient with our kids' behavior when we understand that it is just due to an immature brain, not our kids intentionally being difficult.
Secondly, going into a situation knowing what to expect (at least mostly) can help us stay calm. This is huge! Having realistic expectations helps us be prepared for (almost) anything. Understanding that our child might struggle in a given situation (e.g., doctor's waiting room) means we can come prepared (both mentally and physically) to handle breakdowns in behavior.
An informed parent is a more patient parent!
Download this helpful cheat sheet to gain an understanding of age-appropriate expectations for young children: